Crackdown on gangs intensifies
Share - WeChat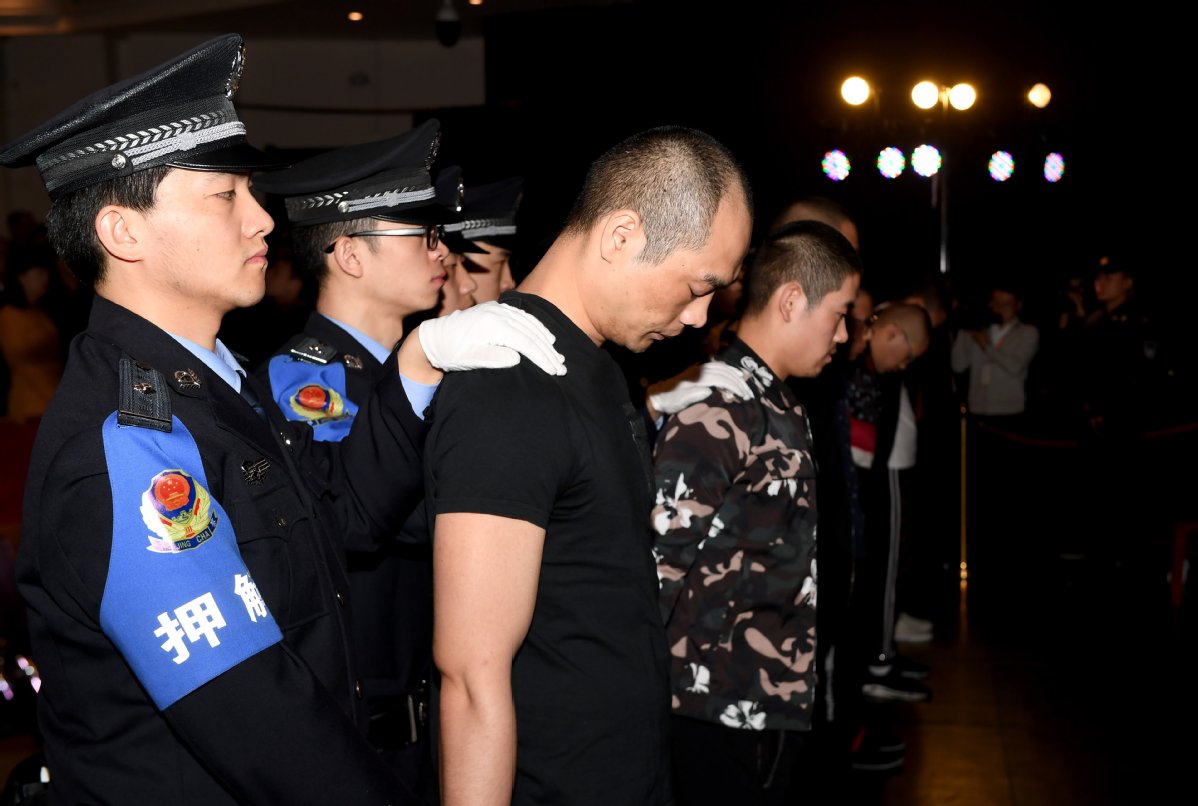 The second round of inspections in 11 provinces and regions to ensure smooth progress of an ongoing crackdown on organized crime is winding down as teams revisit locations they first inspected last year.
In January last year, the Communist Party of China Central Committee and the State Council, China's Cabinet, launched a three-year campaign against organized criminal gangs to improve the public's sense of security.
To reinforce the nationwide crackdown, inspection teams, headed by ministerial-level officials, consist of members from various departments. These include public security authorities, prosecutors and court officials, and the campaign is being carried out in three rounds to better supervise the work.
By the end of this year, the teams will have stayed in every province, region and municipality for a month, and will revisit at a later time, according to the office leading the crackdown on criminal gangs and organized crime.
By October, inspection teams have stayed for a month in 10 areas in the first round - Chongqing and the provinces of Hebei, Shanxi, Liaoning, Fujian, Shandong, Henan, Guangdong, Sichuan and Hubei.
Starting this month, they will revisit these 10 places to check whether corrective measures are having an effect, and whether the cases were handled according to the rule of law.
A team revisited Hubei last week and will leave the province on Friday. Other teams will also set off this month.
Meanwhile, last month, 11 inspection teams of the second round arrived at another 11 areas and most of them have finished their one-month on-site inspections.
These locations are Tianjin, the provinces of Jilin, Zhejiang, Anhui, Jiangxi, Guizhou, Yunnan, Hunan and Hainan provinces, and the Guangxi Zhuang and Xinjiang Uygur autonomous regions.
The third round will cover the remaining locations, beginning next month.
Chen Yixin, director of the office leading the crackdown, said at a news conference in Beijing last month that by the end of March, more than 79,000 people involved in some 14,000 cases had been prosecuted, and trials are crucial at this stage of the campaign.
Ran Saiguang, a professor of law at the National Police University for Criminal Justice in Baoding, Hebei province, said the inspections will put pressure on local authorities and push them to conduct the crackdowns. It will also allow teams to better solve some tough problems.
"It achieved good results last year and as the crackdown goes deeper this year, there will be more complicated cases solved with a focus on the rule of law," Ran added.