Wenzheng College enjoys degrees of success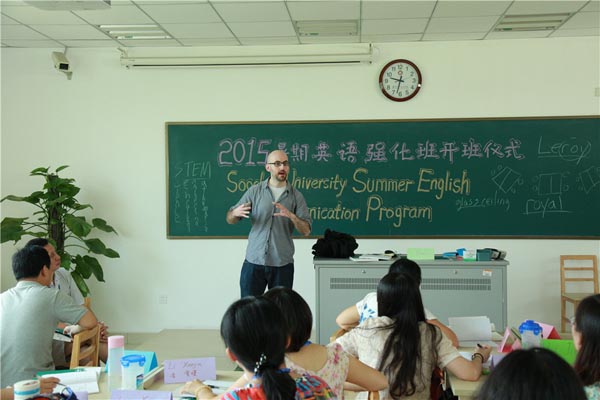 Building links with institutions overseas means ensuring a global outlook, Shi Jing reports in Shanghai.
While competition has become increasingly fierce among the 400-plus privately-run colleges in China, Wenzheng College of Soochow University in Suzhou, Jiangsu province, stands out from its peers with its strength of internationalization, a strategy that has been adopted over the past 20 years since it was founded in 1998.
Wu Changzheng, head of Wenzheng College, returned to Suzhou in mid-March with good news after a business trip to Canada-it will soon start cooperation with another Canadian university in May, when his college is to celebrate its 20th anniversary.
"We would like to bring more chances to our students so that they can gain an upper hand in the job market. This has been at the core of our education policy for the past two decades," says Wu.
Wenzheng College organizes overseas study tours for its students during the summer vacation, and it has also launched cooperative programs with overseas universities. It has rolled out programs with several universities in the United States, including the University of Idaho, Ball State University in Indiana and Northern Arizona University.