Controversial photo gets detailed explanation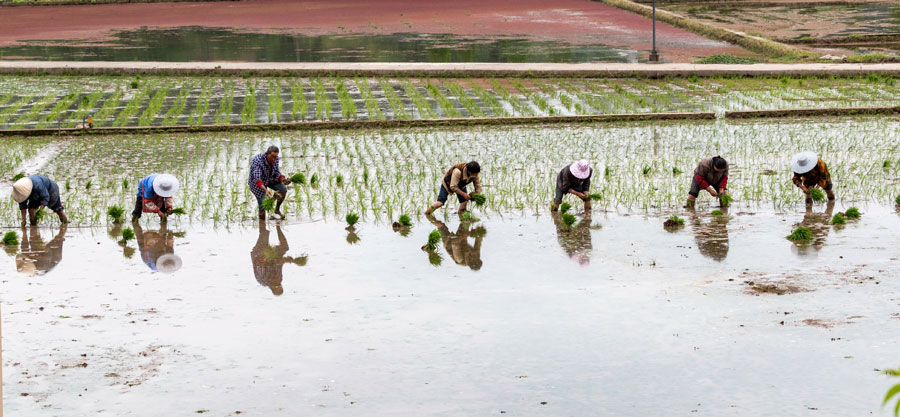 The photography department of Xinhua News Agency said on Tuesday morning a recently published photograph on transplanting rice seedlings was not staged, after many internet users raised questions because of the transplanting mode.
Xinhuanet, the official website of Xinhua News Agency, published photos of farmers busy on farmland taken on May 4 by Qu Mingbin, a contracted photographer.
The rice seedling planting mode in one photo is different from what most people think of as traditional, arousing public attention, the agency said.
An explanation came from Ni Wangui, a senior agronomist from the crop seed station of Nanchuan district in Southwest China's Chongqing, where the photo was taken.
In the traditional mode, farmers step back while planting seedlings to help keep row distance consistent. But farmers in Qu's photo were transplanting seedlings of a new rice variety in a wide/narrow row alternation, which can improve ventilation and light exposure to increase output.
If farmers use the traditional mode to transplant seedlings in wide/narrow row alternation, they have to recover every footprint with their hands, wasting time and energy, and soil quality could not be ensured.
To improve efficiency and quality, technicians in Nanchuan have promoted the new wide/narrow row alternation technique, which causes a lower footprint and increased output.
Some farmers in Nanchuan are using this technique. Thus, the scene in the photo.