Post-00 users embrace QQ value-added services
Share - WeChat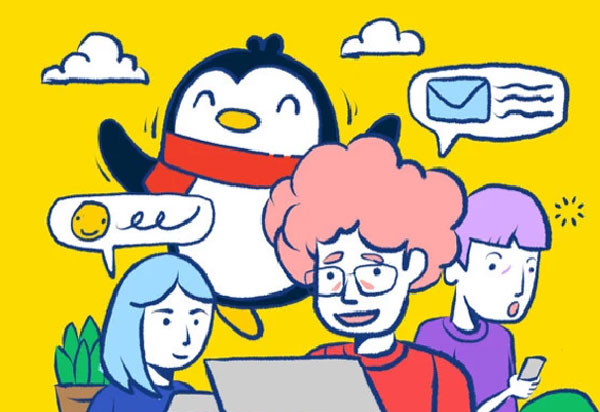 QQ users born in and after 2000 comprise 50 percent of those who use the value-added services provided on the social media platform, according to a report released Saturday by internet giant Tencent Holdings.
Among these post-2000 QQ users enjoying the value-added services, 71 percent are male and only 29 percent are female, according to the report with data Tencent collected from profile pages on mobile QQ.
Southwestern China's Chongqing municipality has the most post-2000 QQ users, followed by Shenzhen, Chengdu and Guangzhou.
Whether it's Monday to Friday or the weekend, most post-2000 users become active between 4 pm and 6 pm, a period when they leave school or finish homework.
The post-2000 QQ users have been the major force to add messages about their present situations on the Qzone, a blog related to QQ, with 67 percent of such daily messages being left by the young users.
The top three ways for them to add new friends are through QQ groups, search functions and the Qzone. Their favorite function is "haoyoudongtai", which has the latest information on friends, and their three most preferred emojis are kiss, grin and rage.
The three pop stars post-2000 users talk most about are actor Zhu Yilong, singer and actor Yi Yangqianxi, and singer and actor Wang Yuan.