US sanctions on Cuba, Venezuela, Iran flout intl code of conduct: UN expert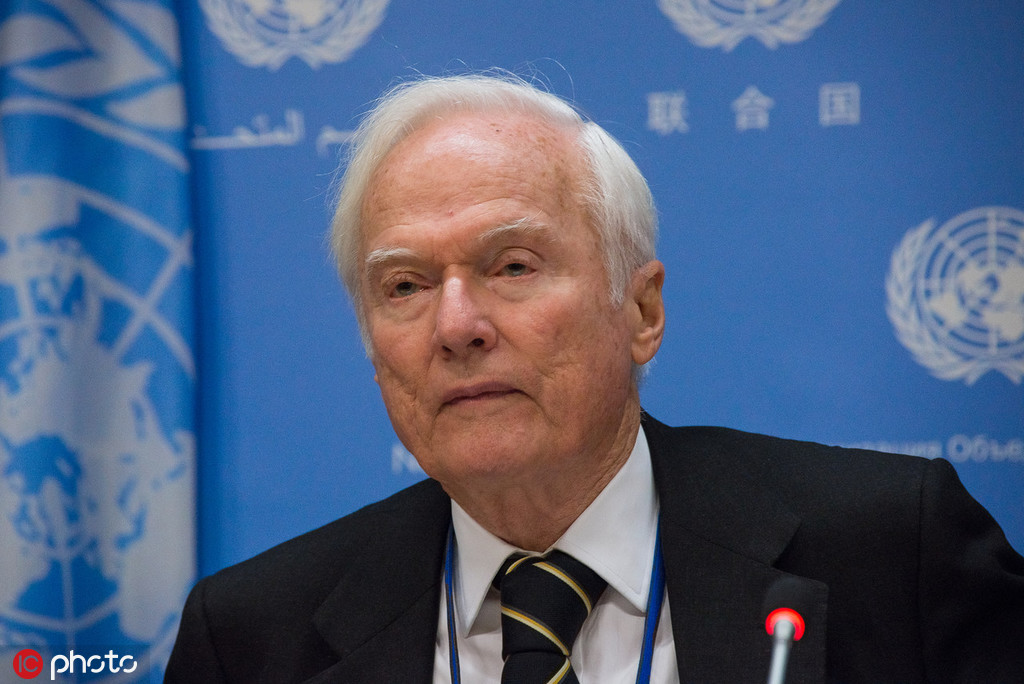 GENEVA - The imposition of "unilateral coercive measures" on Cuba, Venezuela, and Iran by the United States violates human rights, and the norms of international behavior, an expert appointed by the UN Human Rights Council said Monday.
Idriss Jazairy, the UN Special Rapporteur concerned with the negative impact of sanctions, said in a statement that the use of economic sanctions for political purposes "violates human rights and the norms of international behavior".
He said that such action might precipitate man-made humanitarian catastrophes of unprecedented proportions.
"Regime change through economic measures likely to lead to the denial of basic human rights and indeed possibly to starvation has never been an accepted practice of international relations," said Jazairy.
"Real concerns and serious political differences between governments must never be resolved by precipitating economic and humanitarian disasters, making ordinary people pawns and hostages thereof," said the UN expert.
He referred to the implementation of Title III of the Helms-Burton Act -- allowing US citizens to file lawsuits against Cuban entities and foreign companies over property seized and used following revolutionary leader Fidel Castro's 1959 revolution.
Jazairy said the application of the act ignored protests by the European Union and Canada and was a direct attack on European and Canadian companies in Cuba, where they are the top foreign investors.
"The resort by a major power of its dominant position in the international financial arena against its allies to cause economic hardship to the economy of sovereign States is contrary to international law, and inevitably undermines the human rights of their citizens," the Special Rapporteur said.
On April 17, the United States banned the Central Bank of Venezuela from conducting transactions in the US dollars after May 17 and will cut off access to US personal remittances and credit cards by March 2020.
"It is hard to figure out how measures which have the effect of destroying Venezuela's economy, and preventing Venezuelans from sending home money can be aimed at 'helping the Venezuelan people', as claimed by the US Treasury," said Jazairy.
Jazairy expressed concern that the United States would not renew waivers for international buyers of Iranian oil, despite protests from some countries.
Washington has demanded that all remaining countries which benefited from waivers stop purchases on May 1, or face sanctions.