President mourns plane tragedy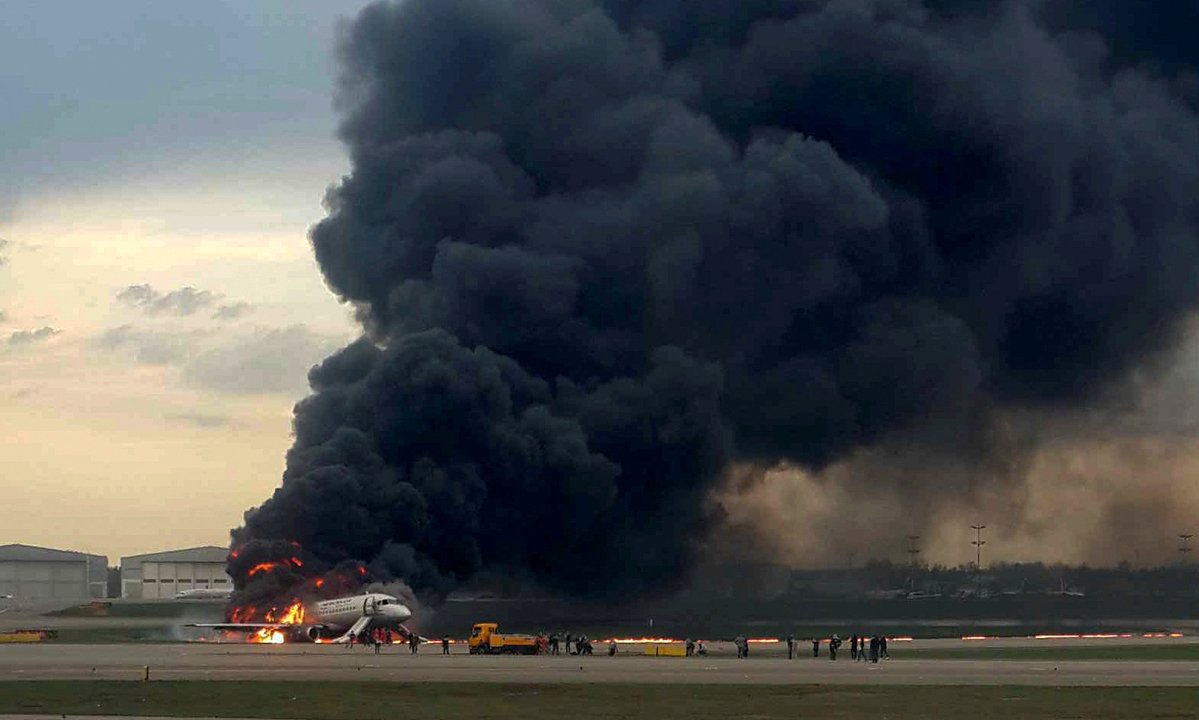 Investigation underway to find out cause of fire that claimed 41 lives at Moscow airport
President Xi Jinping extended condolences to his Russian counterpart Vladimir Putin on Monday over the victims of a fire on a passenger plane on Sunday in Moscow.
The landing plane was engulfed in flames, leaving at least 41 dead on Sunday at Sheremetyevo Airport.
Xi said in his message that he was shocked that the plane burst into flames as it made an emergency landing at She­remetyevo Airport in Moscow, which led to major casualties.
On behalf of the Chinese government, the Chinese people and himself, Xi extended deep condolences to the victims and his sincere sympathy to the bereaved families and the injured.
Also on Monday, Premier Li Ke­qiang sent a condolence message to Russian Prime Minister Dmitry Medvedev over the accident.
The aircraft, a Sukhoi Superjet 100 from Aeroflot Russian Airlines, was bound from Moscow for Murmansk in Russia's far north.
It made an emergency landing at the airport shortly after takeoff with 73 passengers and five crew members aboard.
The aircraft circled before making a hard landing back at the airport after the crew issued a mayday alert.
As seen in CCTV footage, the plane touched down hard and skidded along the runway, spewing out plumes of black smoke and nearly completely afire. The plane's undercarriage collapsed as it slowed to a halt on the tarmac.
Yelena Markovskaya, spokeswoman for the Moscow interregional transport investigation department of the Investigative Committee of the Russian Federation, said on Monday that 37 people survived, including four crew members.