US, China continue to fight cancer together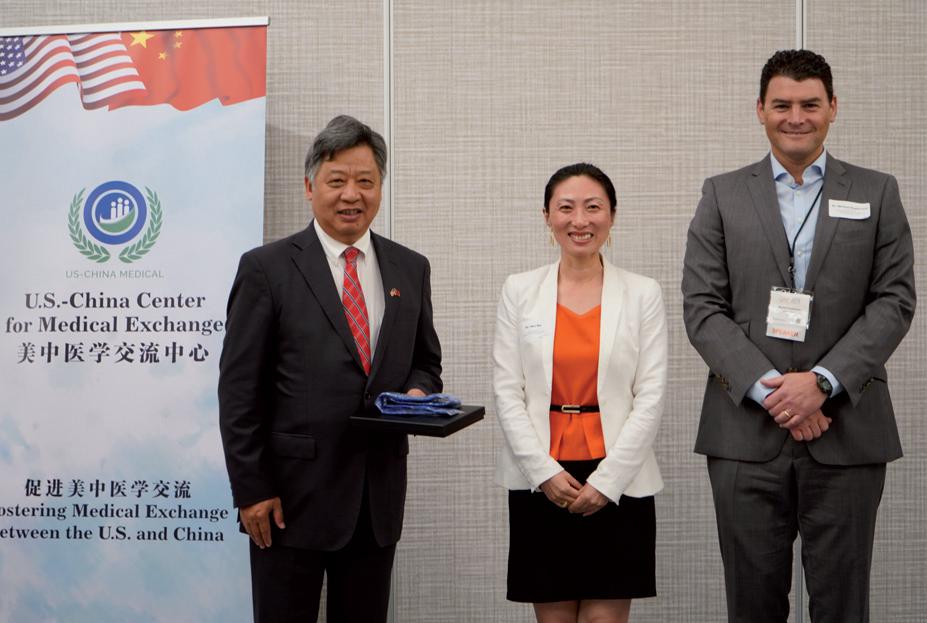 Continuing the battle against cancer in the US and China was the theme of a recent gathering in Houston.
More than 50 professors and leaders from the MD Anderson Cancer Center and its Chinese sister institutions and affiliated hospitals attended the Light of Hope Breakfast on Thursday.
It was hosted by the US-China Center for Medical Exchange during the MD Anderson Cancer Center's 2019 Global Academic Program Conference, as participants affirmed their desire to continue to work together to fight cancer.
MD Anderson Cancer Center Senior Vice-President Michael Kupferman said the facility has a long history of working with Chinese institutions.
"This year alone we are funding seven projects with institutions from China. These are funds we are using, implementing and advancing science with, with collaboration across our institutions," he said.
Kupferman said he personally has participated in some of those collaborations as a laboratory investigator and surgeon.
"I have had the opportunity to visit some of the institutions represented here in this room. It is incredible work you all do fighting cancer every single day. The difficulty of treating cancer in this country as well as in China leads us together on a journey to do better for patients and through various levels of collaboration," he said.
Chen Zhen, vice-president of Fudan University Cancer Center, said his institute has a 17-year institutional relationship with MD Anderson and expressed the desire for further institutional collaboration.
The Consul General of China in Houston Li Qiangmin expressed concern that due to the current climate of US-China relations, MD Anderson, under the premise of protecting federally funded research, has initiated the investigation of more than 20 scientists who had cooperated with other nations and especially with China.
"The investigations have brought a huge impact on their research as well as personal and professional life," Li said. "They have caused concern among Chinese American scientists who wonder where to draw the line for normal scientific cooperation. They worry that any contact with China will be viewed as violating the regulations or law," Li said.
In the past year, quite a few Chinese American scientists were investigated at MD Anderson. Although most of them were not even charged and none of them were found guilty, several were forced to leave the institution.
Despite that, Li said he's glad to see MD Anderson has not closed the door on working with China. He emphasized that US-China relations over the past 40 years have brought positive changes in China, the United States and the world.
Facing global challenges such as cancer, terrorism, poverty, climate change and contagious disease, China and the United States "need to work together more than ever to meet those challenges for win-win results".
Wu Wei, executive director of the US-China Center for Medical Exchange, said that "it is through these invaluable working relationships that impactful ideas are developed, research collaboration is formed, patient cares are transformed, and we are closer to the mission of ending cancer globally for all human kind".