US seniors turning on to pot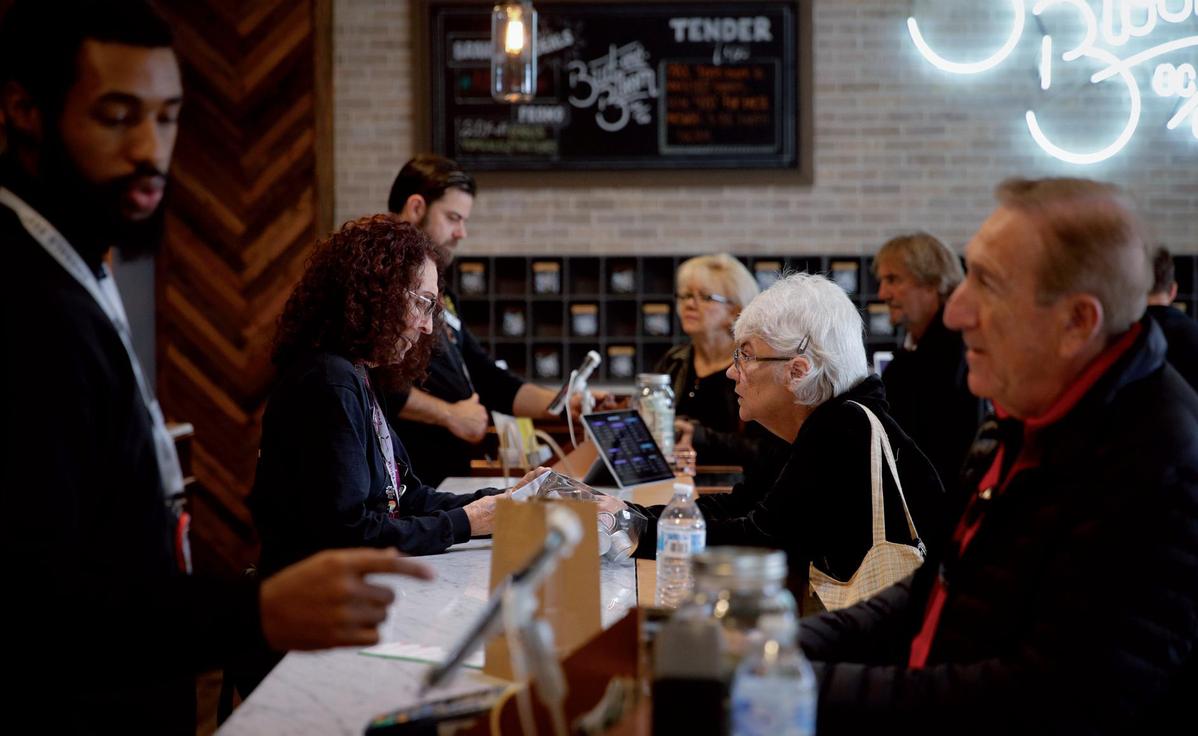 As marijuana becomes increasingly legalized and accepted in the US for recreational and medicinal use, one growing group of users is catching researchers' attention — seniors.
"Survey data indicate that self-reported cannabis use is becoming more common among seniors," Paul Armentano, deputy director of Washington-based National Organization for the Reform of Marijuana Laws, which advocates for legalization of marijuana in the US, told China Daily.
Nine percent of adults aged 50-64 reported marijuana use in the previous year, according to a 2018 study by researchers at New York University.
The study used data from the 2015-2016 National Survey on Drug Use and Health; and the percentage was double the figure for marijuana use among the same age group in a similar survey conducted in 2006-2007.
The study also found nearly 3 percent of adults 65 and older were marijuana users, more than seven times the percentage a decade ago.
Experts believe the upward trend could in part be attributed to policy and social attitude changes in the US toward marijuana use. Thirty-three states and the District of Columbia have made medical marijuana legal; among those states 10 have also legalized recreational use.
"Probably the single most motivating factor that is influencing seniors' attitudes toward marijuana is that, in many jurisdictions, the regulated use of marijuana by qualified patients or adults has shifted from an illegal activity to a legal activity," said Armentano.
"Many seniors who in the past were prohibited under the law to use or possess marijuana are now able to legally do so. They can also obtain cannabis products, including non-smoked products, safely and legally at above-ground, licensed retailers," he added.
The researchers noted that many of the senior users are of the Baby Boomer generation who grew up in the 1960s and '70s when the popularity of marijuana experienced a surge, and they are now again in an era with changing attitudes toward pot.
"The majority of adults voluntarily ceased their use because they entered the workforce and raised children," Armentano explained. "Now that their children are grown up, and they themselves are retired, they're revisiting the use of a substance they once enjoyed."
The medical benefits of cannabis are another major reason behind the increasing use among seniors, experts believe.
"More seniors are turning to cannabis in part because it gives them control over their health care — they can use it as they see fit, changing the dose and type and route of administration to treat themselves," said David Casarett, chief of palliative care at Duke University Medical Center and co-author of a recent article on medical marijuana use by seniors that appeared in the Journal of the American Geriatrics Society.
Casarett said that insomnia and chronic pain are the two most common reasons why US seniors use marijuana.
THC, the active ingredient of cannabis, was shown by a 2015 study to be effective for treating the vomiting and nausea that often follow chemotherapy for cancer patients. Two synthetic THC drugs have been approved by the Food and Drug Administration for the same purpose.
"The known benefits of cannabis strongly suggest that it could be a substitute for pain medications such as opioids, as well as for sleep medications," Casarett said, noting that other medications used today for similar purposes can come with unpleasant side effects.
Seniors are well aware of the serious adverse side effects associated with many prescription drugs, like opioids, and they are seeking alternatives, said Armentano, adding that in many cases, medical marijuana was a safer and more effective alternative.
"For many seniors, this is a quality of life issue, and the use of cannabis improves their quality of life," he said.
While some experts see the benefits of marijuana and consider the trend of increasing use among seniors as a positive, some are also concerned about the lack of attention from mainstream healthcare on the use of marijuana by seniors, as well as still insufficient studies on its effects.
"The trend toward increased control over one's health could be very positive," said Casarett, but, he added, "in general, I don't think mainstream healthcare is playing much part at all in the trend toward increased cannabis utilization among seniors."
"Many doctors don't want to discuss it, and won't recommend it. So, patients are going to other sources," he said. "I hope we'll see more evidence emerging that cannabis really does what its proponents think it does.
"I would like to see medicine taking a more active role in cannabis, and I'd very much like to see other physicians talking openly about cannabis with their patients."
As he recently told his fellow doctors: "You might not like it. You might not believe in it. But your patients are using this stuff."