Thai monarch takes grandiose procession in Bangkok's olden quarters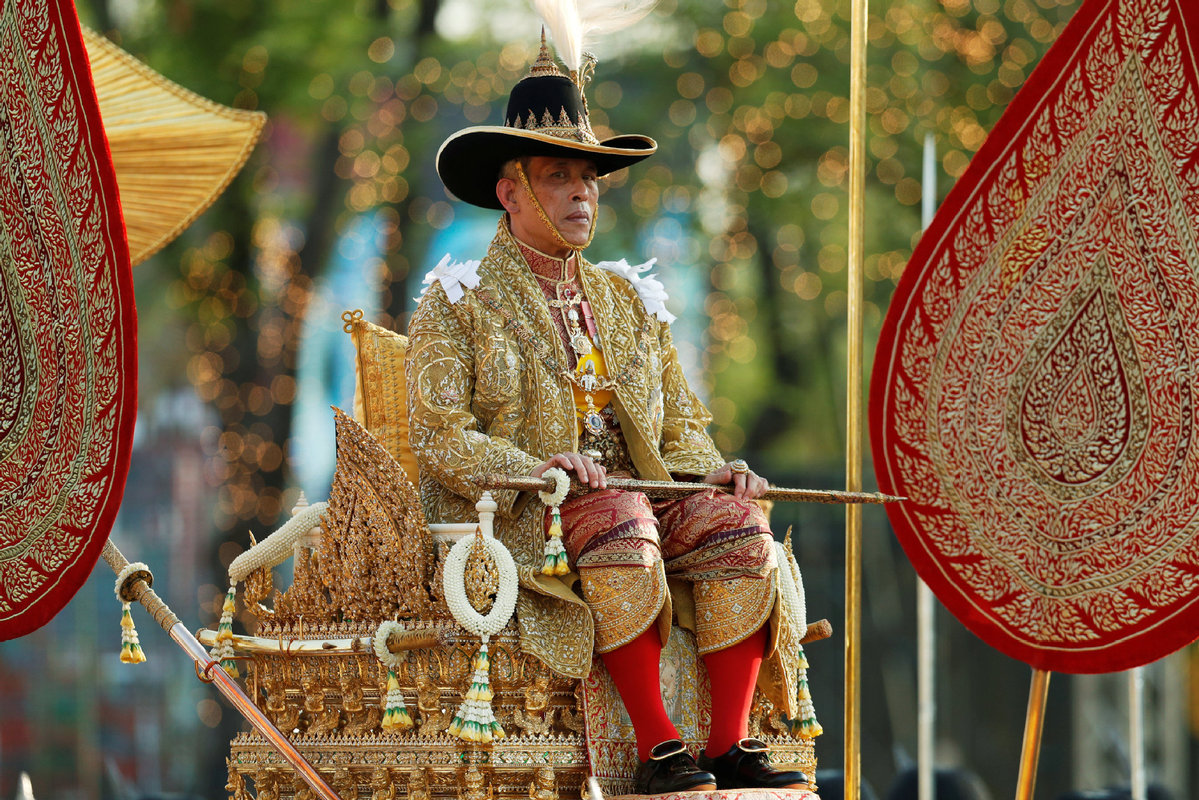 BANGKOK - Thailand's His Majesty King Maha Vajiralongkorn on Sunday took a grandiose, magnificent procession to pay homage to former kings on a route lined with thousands of yellow-shirted people in Bangkok's olden quarters as part of the three-day coronation ceremonies.
Also known as King Rama X, the 66-year-old monarch, adorned with a gilded Great Crown of Victory hat and a gilded royal dress, took the 403-meter-long procession on Sunday afternoon from the Grand Palace to three royal temples on the 6.7-km route in Rattanakosin Island area. The procession was destined for those temples where the monarch paid homage to former kings of Siam (the former name of Thailand).