Discovering Confucius' legacy through travel
Share - WeChat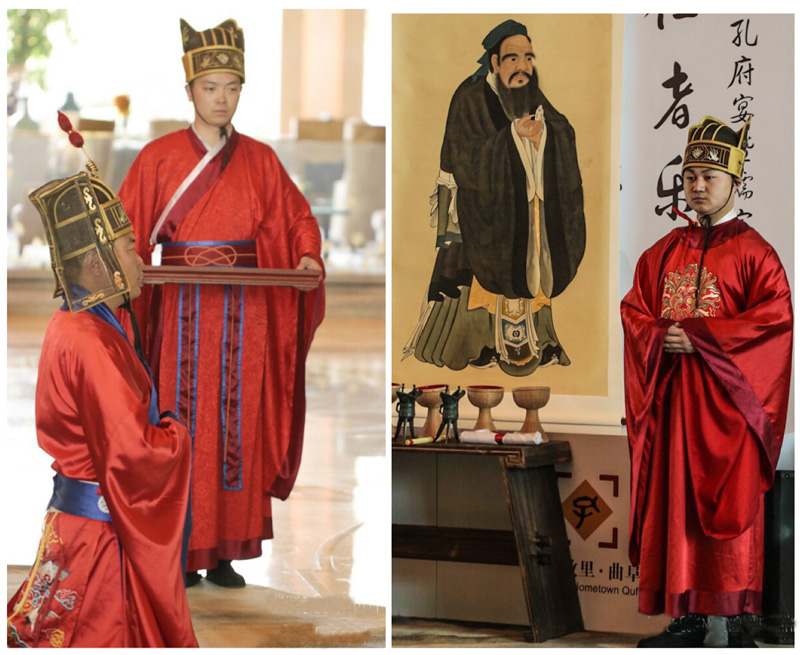 At Tianjin's Shangri-La Hotel, I watched with fascination a historic daily pageant performed in its expansive lobby. Artists dressed in elegant costumes went through classical rituals. The troupe was brought north by the tourism bureau of Shandong province's Qufu, hometown of renowned philosopher and writer Confucius. Visitors to Qufu can experience these reenactments today, as Confucian tourism is a major driver of that city's economy. I was fixated as they moved gracefully against backdrops displaying insights into that great sage's longstanding legacy.
It also provided a chance to reflect on my earlier days of China travel. Those journeys across this vast land were always a learning experience. At school level back in my native Scotland, very little was understood of Confucius or his influence on Chinese thought and culture. But I would at times, hear things like, "As Confucius said, 'do not do to others what you do not want them to do to you.'" As a geographer, I also became fascinated with the Chinese relationship with land and water, and how this influenced building design and construction. Confucius wrote, "The wise delight in water, the virtuous delight in mountains. The wise are active, the virtuous are tranquil. The wise are happy, the virtuous are long-lived."
Confucius (551-479 BC) was a teacher and philosopher from China's Spring and Autumn Period (770-476 BC) who has had a lasting impact on Chinese culture. Today he is recognized internationally for his writings and sayings. His philosophy emphasized morality, correct social relationships, justice and sincerity. He championed strong family loyalty, respect for ancestors and elders by their children. Confucian thought has been influential through much of China's long history, and continues to be held in high esteem.
Qufu is a relatively small city I first came upon in 1996. Then, it was an intermediary stop on the railway between Beijing and Shanghai. In my early days of travel before today's high-speed services, rail travel was much slower. But an on-board service, now gone, were announcements about each station stop. In Chinese and in English they would tell of the geography, history and distinguished persons associated with each town. At Qufu they spoke of Confucius and his legacy. As I mentioned, I was not so familiar with him expect his name and some well-recited phrases. It was fortuitous to listen and appreciate my proximity to his birthplace.
Most Viewed in 24 Hours
China Views