China's Mount Huangshan promoted at UN headquarters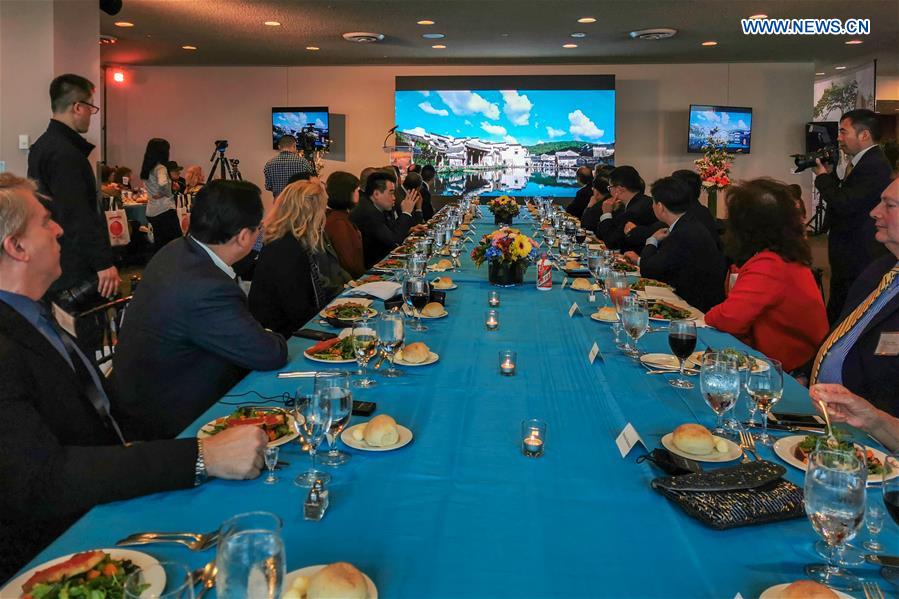 UNITED NATIONS -- China's Mount Huangshan, also known as Yellow Mountain, was promoted Friday at the United Nations headquarters in New York, as part of its efforts to work its way into the international market.
"The photographs on display at the presentation, whether they are landscapes, architecture, or the humanities, are very beautiful and we enjoyed them very much," Susan Lacerte, executive director of Queens Botanical Garden, told Xinhua at a promotion event.
Besides the display of pictures, the event also featured videos showcasing the scenery and ethnic culture of China and Mount Huangshan, as well as artistic performances. Some 150 people from government agencies, as well as tourism and aviation industries of both China and the United States, attended the event.