African student feels Chinese charm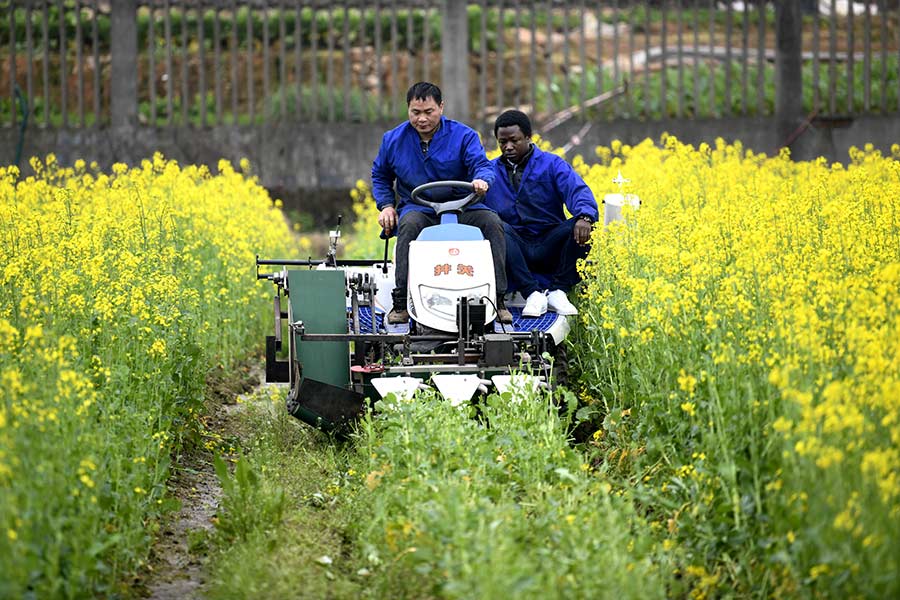 The 25-year-old Mangeh III Fondzenyuy Cedric is from Cameroon. Having witnessed Chinese enterprises' advanced agricultural science technology and equipment, he came to China in 2017 and studied as a postgraduate majoring in agricultural mechanization engineering in the School of Engineering of Hunan Agricultural University.
Cedric's studies focused mostly on agricultural mechanization and automation, modern biology, modern agricultural operation and management, agricultural science and technology extension and other professional courses at the university.
After studying in China for two years, Cedric not only speaks fluent Chinese, but has learned how to operate more than 20 kinds of agricultural equipment. He has also mastered agricultural information management methods and is gradually becoming an interdisciplinary modern agricultural talent. Cedric said that after returning to Cameroon, he will apply what he learned in China to his hometown's agricultural production.
Like Cedric, more African students have come to Hunan to study in recent years. They major in a variety of topics including agronomy, medicine, business administration and civil engineering. They say they've felt the charm of Chinese culture and deepened their friendship with Chinese teachers and students.