Patriotism the cement uniting nation, Xi says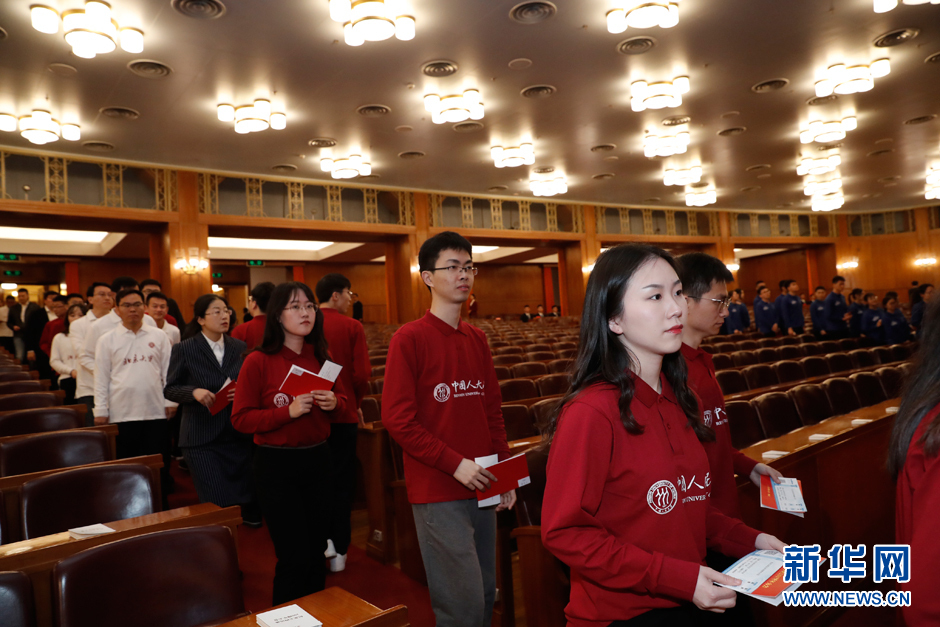 President encourages youth to solidify faith in socialism with Chinese characteristics
President Xi Jinping called on the country's youth to uphold Marxism beliefs, follow the Party's leadership and devote themselves to the nation and the people.
Xi, also general secretary of the Communist Party of China Central Committee and chairman of the Central Military Commission, made the remarks on Tuesday at a gathering to mark the centenary of the May Fourth Movement at the Great Hall of the People in Beijing.
The movement began on May 4, 1919, when a group of Chinese students protested the weak diplomatic response of the then Chinese government to the Treaty of Ver- sailles that imposed unfair treaties on China and undermined the country's sovereignty, marking the beginning of China's new democratic revolution.
"Today we gather together to commemorate patriotism and to draw lessons and wisdom from history," Xi said.
The spirit of the May Fourth Movement is centered on patriotism, progress, democracy and science, with patriotism at its core, Xi said, adding that patriotism is also the spirit that bonds the nation together.
Young people should establish belief in Marxism, faith in socialism with Chinese characteristics, as well as confidence in the dream of national rejuvenation in the new era, Xi said.
Xi pointed out that young people always play a vanguard role in realizing national rejuvenation.
In the new era, the theme and direction of the youth movement and the mission of young people are to uphold the leadership of the CPC, and work alongside others to realize the Chinese dream of national rejuvenation, Xi said.
Xi told young people that as long as they are brave enough to shoulder responsibilities and fight hardships and risks, socialism with Chinese characteristics will be full of vitality, potential and hope.
Young people should love the country, Xi said, adding that the essence of patriotism in China is to integrate love of country, Party and socialism.
Xi encouraged young people to work hard to achieve their dreams and fulfill national rejuvenation. Despite life having become better than in the past, young people should not discard the good traditions of hard work, he said.
Noting that youth have new ideas and a strong desire to achieve better development, Xi said that their passion and creativity should be fully affirmed.
Xi told Party committees, governments and officials at all levels to care about youth, help them develop and support them in starting their own careers.