FAW displays its cutting-edge autonomous minibus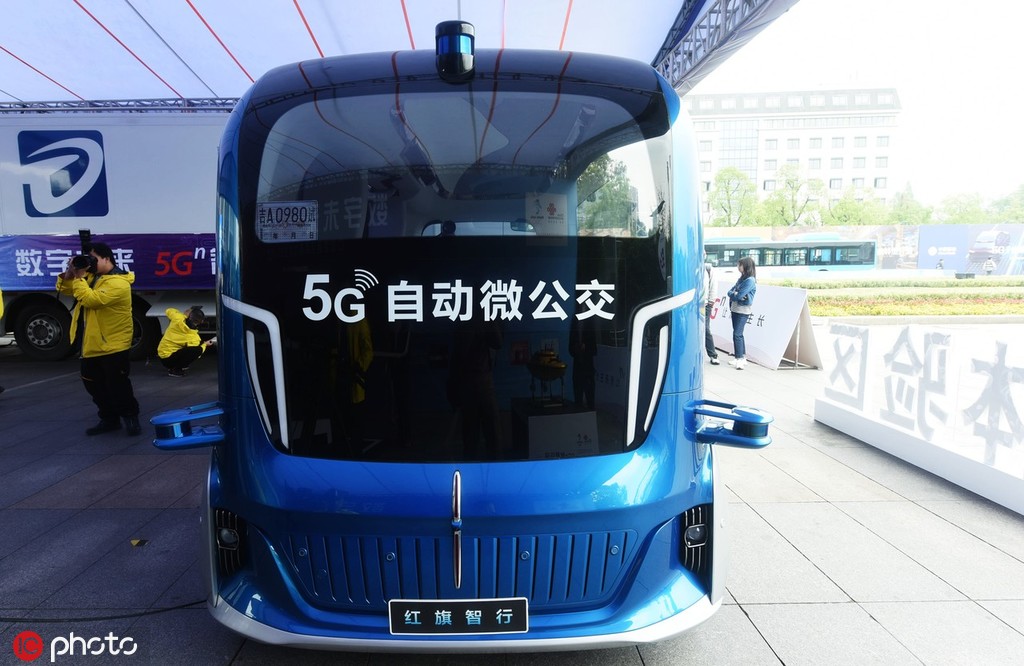 Self-driving, cockpit-free cabins and interactive robots...these are just some of the eye-catching features of a new smart minibus from FAW Hongqi, or Red Flag, showcased during a recent expo in Hangzhou, East China's Zhejiang province.
Powered by a variety of advanced techniques such as fusion sensors, high-precision positioning and V2X collaborative sensing, the mini bus, which adopts a level-4 autopilot technology, is perfect for fixed routes.
Passengers can also chat about news, weather or car conditions with the AI robot during the driving. The bus also comes equipped with 5G communication technology, showing the latest intelligent networking achievement of FAW Hongqi.