Neighbors maintain close, friendly relations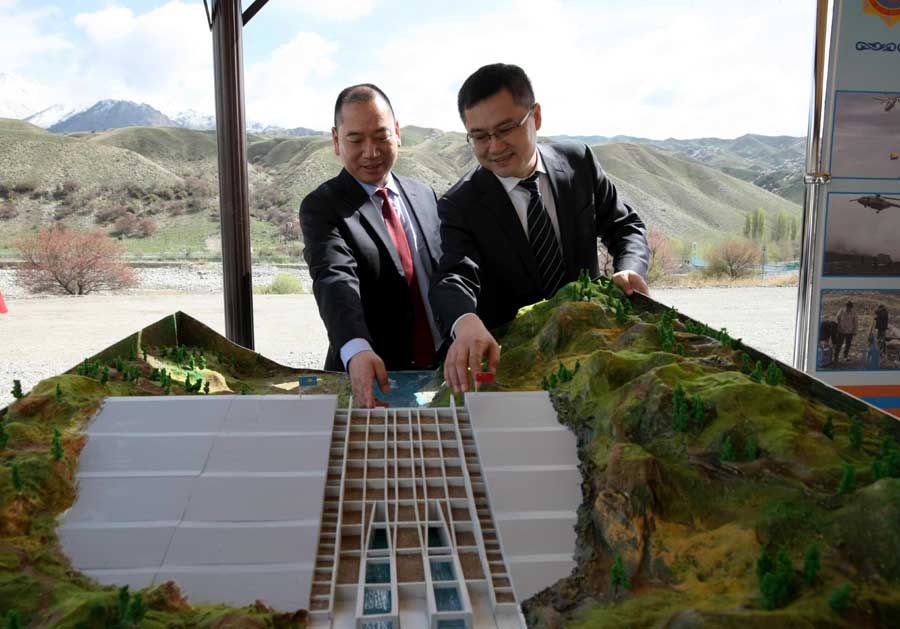 As friendly neighbors and comprehensive strategic partners, China and Kazakhstan have maintained close relations in varied areas, and Kazakhstan has benefited a lot from the Belt and Road Initiative, said the first president of Kazakhstan.
In an interview with China Daily on the sidelines of the Second Belt and Road Forum for International Cooperation, which closed in Beijing on Saturday, Nursultan Nazarbayev said China and Kazakhstan has established close relationships in such sectors as mining, metal and petroleum.
He said that Lianyungang, a port city in Jiangsu province, has become logistics base that connects the landlocked Kazakhstan to the Pacific Ocean by freight trains.
"Thanks to these routes, Kazakhstan has become a country that can reach all the seas. Cargoes from the country can go to all the countries around the world," said Nazarbayev.
China and Kazakhstan have signed agreements for the construction of 55 projects, which will benefit Kazakhstan greatly and provide "thousands of people with jobs".
According to Nazarbayev, Kazakhstan needs industrial development to shift from an economic model that depends significantly on rich natural resources.
"Currently the country is building up its industry together with China. ... A jointly-built automobile factory is already operating in Kazakhstan," he said.
Nazarbayev hailed the China-proposed BRI as "a very great idea that has a perspective," which mankind can rely on to achieve further integration.
Kazakhstan immediately joined the construction of the Belt and Road, after the "completely new and very important initiative" was put forward in 2013, he said.
Good synergy has been developing between Kazakhstan's Bright Path development plan and the BRI, said Nazarbayev.
The BRI "has had a tremendous impact on Kazakhstan," he said, noting that currently there are six railways and 11 highways passing through the country within the BRI framework.
Nazarbayev, who had been president since 1990, said he sees the possibility of a broader integration between the Eurasian Economic Union and the BRI. "Many countries would like to join the BRI in order to communicate more and trade more," he said.
The initiative is "very beneficial for the prosperity of all countries," as more than 150 countries and international organizations are connected within the framework and enjoying great benefits, he said.
Congratulating the Chinese people on the 70th anniversary of the founding of the People's Republic of China, Nazarbayev noted that over the past 70 years, China has undergone continuous development, achieved great prosperity and has become the second-largest economy in the world.
Its 40 years of reform and opening-up has brought the country earthshaking changes and has had a positive influence on the whole world, Nazarbayev said.