Kenyan tai chi students celebrate World Tai Chi and Qigong Day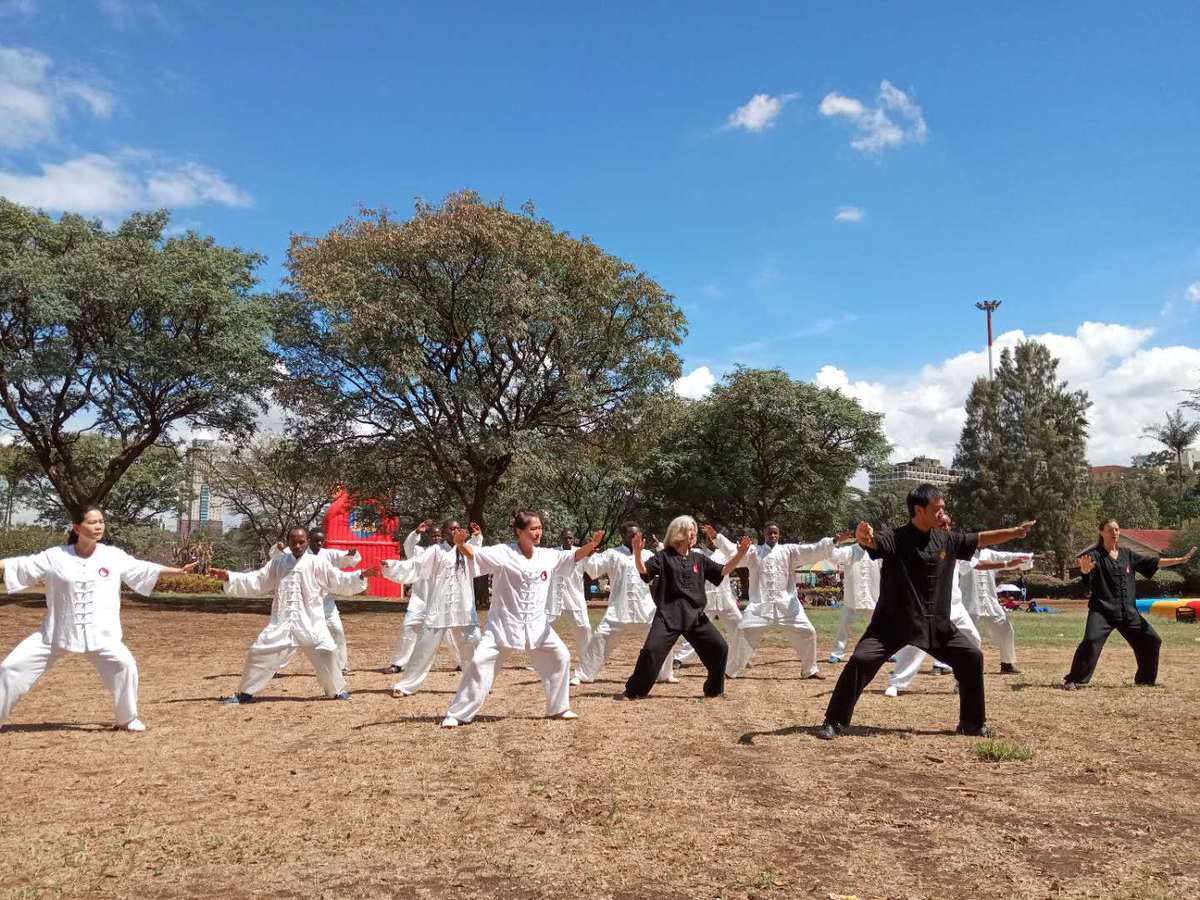 Dozens of tai chi enthusiasts on Saturday gathered in Uhuru Park in Kenyan capital, Nairobi, to perform Chinese tai chi, organized by the Confucius Institute at the University of Nairobi.
Chinese teacher Wu Run's students performed a tai chi fan demonstration, showing off the fighting skills of the traditional Chinese martial arts.
Master Li Mingliang, a 20th generation tai chi master and disciple of grandmaster Zhu Tiancai, led his followers performing the 13 forms of chen style tai chi, 49 forms of single sword, along with the technique chansigong.
Besides Chinese and Kenyans, some of the students are Westerners living and working in Kenya.
Explaining why more and more people are learning tai chi, master Li said it benefits students both physically and mentally.
"Tai chi, or taijiquan, develops the body's internal energy (neiqi) and opens the meridian channels (jingluo), similar to traditional Chinese Taoist health preservation methods," he said.
Since 2011, millions of people around the world gather on the last Saturday of April to celebrate the health and healing benefits of tai chi and qigong.
World Tai Chi and Qigong Day has been recognized by governors of 25 US states, the senates of California, New York, and Puerto Rico, Brazil's National Council of Deputies, and officials in several nations.