Photographer makes career transition via Taobao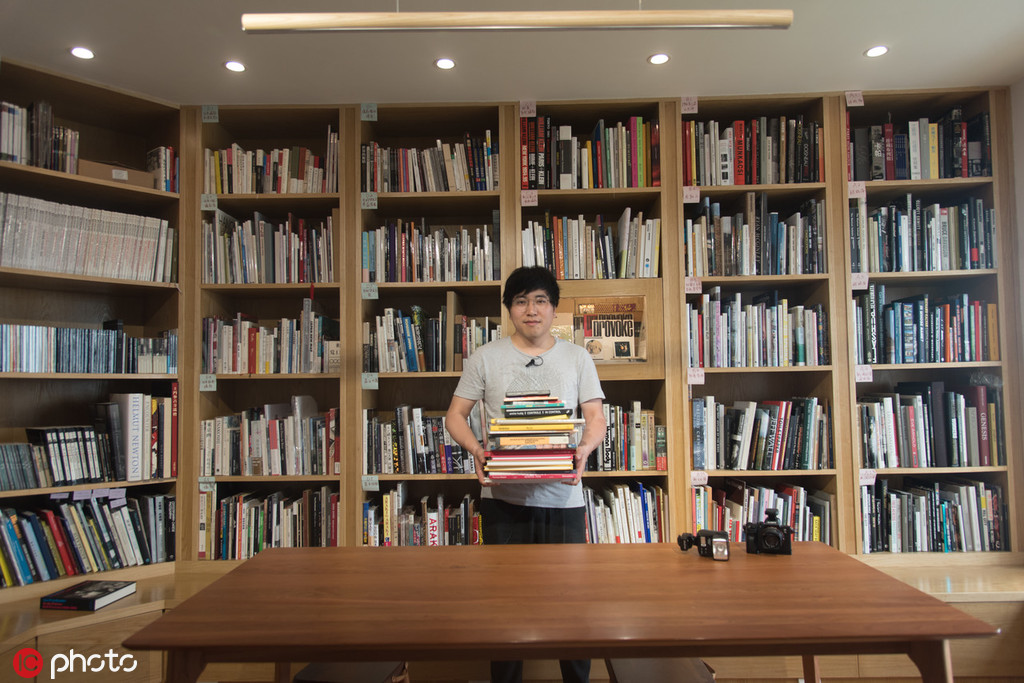 Ge Yaqi, a press photographer for seven years in Hangzhou media, quit his job in 2018 and began a career transition.
Since 2009, Ge has collected photo albums. In order to have a room for more than one thousand books, valued at nearly 500,000 yuan, Ge spent 2 million yuan ($296,656) buying a more than 50-square-meter house. Now the house has become a photography reading room and an offline gathering place for photography enthusiasts.
In order to better organize online and offline events and promote the collection and circulation of photography books, Ge also opened a shop on Taobao, China's biggest online shopping platform, selling photo albums.
An album by Japanese photographer Ryoji Akiyama, priced at 390 yuan, sold out its 1,000 units moments after it was available at Ge's Taobao shop.