Celebrating the mind
Share - WeChat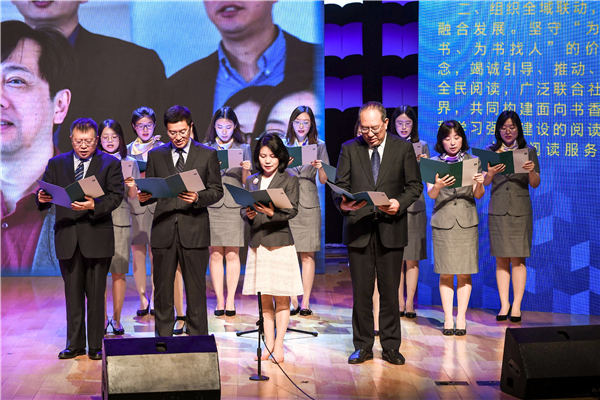 Science books win big at this year's Wenjin award.
This year marks the 140th anniversary of Albert Einstein's birth.
The Chinese edition of the German-born iconic physicist's book, Mein Weltbild (My Worldview), was listed among top 10 winners for this year's Wenjin Book Award, an important prize in China. The list was made public on Tuesday, marking the World Book and Copyright Day.
The Chinese edition, published by Beijing-based China CITIC Press, is based on the original 1953 German edition. More than 20 of Einstein's other essays, which have not been published in Chinese previously, are included to show his thoughts on subjects ranging from life to science, education, religion, war and key social issues of his time.
"Einstein was a great scientist about whom everyone knows," says Wang Qiang, deputy editor-in-chief of China CITIC Press and chief editor of the Chinese book. "But few (in China) know his in-depth thoughts."
With this book, more of the general public in China will have access to Einstein's essays, Wang adds.
"Earlier, when people read about Einstein, they actually read other people's opinion of him."
Bu Jian, deputy director of the China Book Review Society, says: "We can gain a better understanding of his bravery, sense of justice and unstoppable curiosity."
The Wenjin Book Award has been given out annually by the National Library of China since 2004. The prize is based on recommendations from librarians, publishers, scholars and the media, and selected through rounds of evaluation by a 40-member panel. The book prize is considered to have the widest public participation in China.
Qian Xun, 86, a Confucian philosopher, emphasizes the importance of reading about "original classics".
Most Popular