UN holds conference on road safety in Shanghai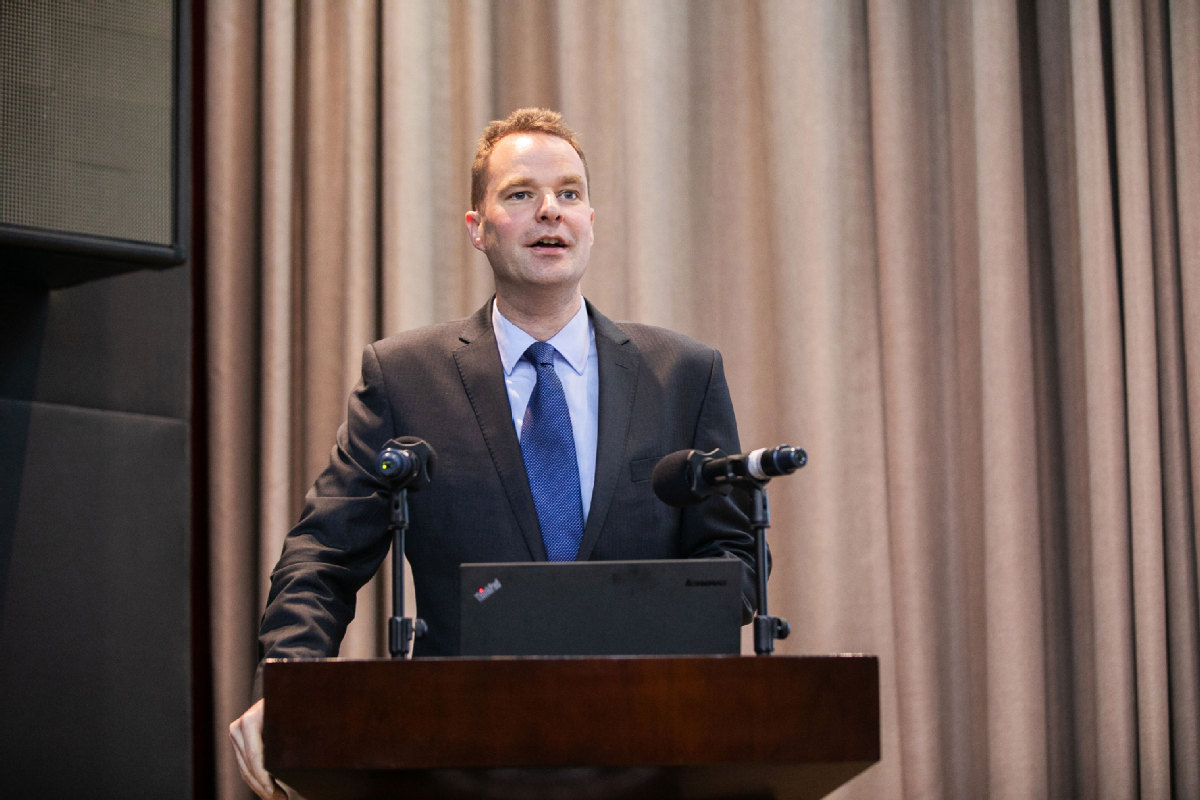 The United Nations' "Road Safety and Digital Innovation Learning Conference" to promote safer roads and cutting causalities caused by road accidents, took place at the Shanghai Academy of Social Sciences on Thursday.
More than 80 government representatives, academic leaders and relevant stakeholders from the Asia-Pacific countries and regions, including China, South Korea, India and the Philippines, gathered to explore road safety-related issues and digital innovations that the region now confronts.
The conference was jointly sponsored by high-profile organizations including the United Nations Institute for Training and Research and the Shanghai Academy of Social Sciences, and hosted by CIFAL Shanghai, a training center of UNITAR.
In the capacity of UNITAR's global strategic partner, AB InBev, the world's biggest brewer by production volume, also contributed to planning and organizing the conference, and sent out several top executives in China to attend the learning conference.
Jan Craps, AB InBev's CEO and president for the Asia-Pacific, said the conference marks the first-ever implementation of the AB InBev-UNITAR partnership, and helps the company further deepen its commitment toward improving road safety.
"By exchanging and sharing successful experiences and best practices on the global level, we hope to explore innovative and pragmatic solutions to effectively cut road traffic casualties and positively contribute to building safer roads in the Asia-Pacific," he said.
Sangwon Lee, a road traffic safety instructor from South Korea, said technology and digital innovation are key to improving road safety in cities. The conference helps people draw experiences from advanced digital solutions shared by the global think tank, so that they can combine them with local realities by learning from their strengths and overcoming their weaknesses, as they can create localized smart road safety solutions.
For now, road safety casualties have risen to become a safety challenge of global concern. According to UN Statistics, 1.35 million people die on the world's roads every year, making road traffic accidents the ninth leading cause of death globally as well as the leading cause of death for economically active citizens aged 15-29.