Environmentalists optimistic about Belt and Road Initiative
Share - WeChat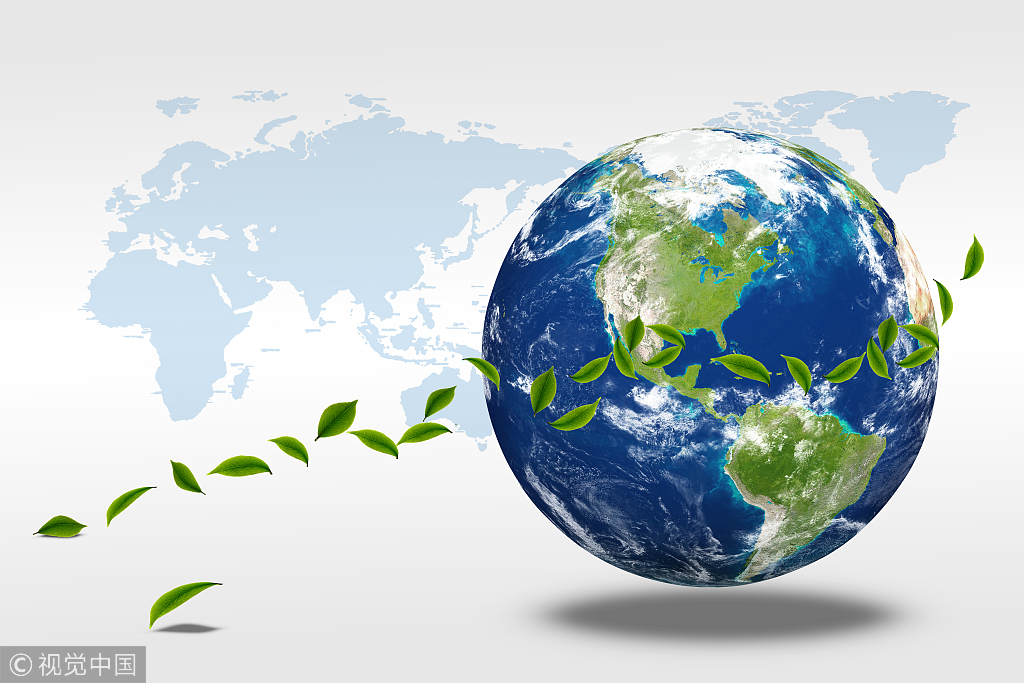 As the Second Belt and Road Forum for International Cooperation commences today, April 25, in Beijing, environmentalists are optimistic for positive outcomes.
There have been increasing concerns that infrastructure projects along the Belt and Road Initiative (BRI) could pose environmental challenges.
Joyce Msuya, United Nations Environment Programme (UNEP) acting executive director, said the global need for infrastructure is expected to double in the next 20 years and that infrastructure investment will come with environmental risks.
"Our role is to understand the needs of the countries that will partner with China on BRI and understand their environmental needs," she said.
Msuya said they will consider partnerships due to UNEP's limited capacity to respond to environmental needs.
The International Coalition for Green Development on the Belt and Road is expected to provide a solid partnership platform.
"I look forward to launch of the coalition. We will have an opportunity to better understand it as well as network with members.
"We will find out how we can work together with beneficiary countries to support development goals as well as each country's specific goals," she said.
Msuya expects deliberations on how the coalition will contribute to the UN's 2030 Agenda for Sustainable Development.
"The coalition will be a good platform for bringing BRI beneficiary countries and agencies like the UN together to have a conversation around sustainable development," she said.
She said it is UNEP's role to help countries mitigate environmental risks. This is achieved through the provision of advisory services and scientific research on the environmental challenges arising from infrastructure projects.
"I long to meet other UN agencies during the BRI forum to see how we can come together as a UN family to work with BRI countries to make more sustainable choices for infrastructure investment. We will share experiences and lessons between countries and also within UN agencies," she said.
Msuya said she hopes multilateral organizations will engage with each other on working collectively with BRI countries on different projects.
Sikhumbuzo Zondi, University of South Africa's department of development studies doctoral candidate and Institute for Global Studies research associate, similarly expects during the forum a heightened focus on environmental issues with BRI projects.
"Environmentalists across the world have been critical of BRI's infrastructure push, particularly in Southeast Asia, where they caution that most of these projects could potentially result in irreparable environmental injury in highly bio-diverse areas," he said.
To ensure the environmental sustainability of BRI, Zondi said that any company involved in infrastructure projects should acquire an environmental license from the environment ministry in a given BRI country and ensure it abides by its rules and regulations.
"We have reached a point in history where we cannot escape the environmental consequences of our development and progress as humans. Therefore we need to invest in environmentally friendly infrastructure projects that will ensure the sustainable development of generations to come," he said.
Zondi said that, instead of clearing forests and conservation areas for railroad infrastructure, BRI should invest in technologies that will permit for the construction of skywalk roads and railways.
He said BRI should invest in skyscraper-heavy residential areas instead of those spanning expanses of environmentally protected land.
"By so doing thousands of hectares of forests and other natural areas will be preserved for environmental sustainability," he said.
Zondi said BRI should invest in infrastructure projects like the Beipanjiang Bridge Duge in Southwestern China, which according to reports has laid the foundation for decades of future growth.
Msuya on the other hand said that renewable energy should be used for green infrastructure investment.
She said good practices that have worked in other countries should be shared with others and that green financing should be embraced, because most infrastructure investment is long-term.
Msuya said innovation should be embraced in supporting financing in a more sustainable way.