Chinese tea-picking opera performance fascinates Czech audience
Share - WeChat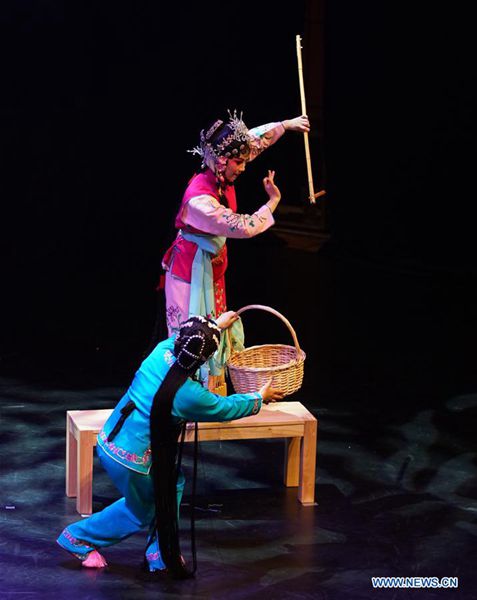 The tea-picking opera, performed by artists from Nanchang County of southern China's Jiangxi Province, won applause among audience Wednesday in Prague, capital of Czech Republic.
"Chinese tea is very popular in Prague. I like Chinese tea very much and have it everyday, but it's the first time I watched a performance originated from tea-picking," said Marian Kovac.
As vice president of Czech-China Association for Economic Cooperation, Kovac has been to China many times. "Though I feel I know China a lot, I had never heard about the opera before. It's fascinating," he said.
The tea-picking opera originally derived from the tea-growing regions in Jiangxi Province where the tea pickers would sing lengthy songs to each other whilst undertaking the monotonous task of tea-picking.
These folk songs were gradually adopted by performing troupes of singers and eventually became known as Tea picking operas.
Most Popular