Six senior Chinese cyclists make their way across Southeast Asia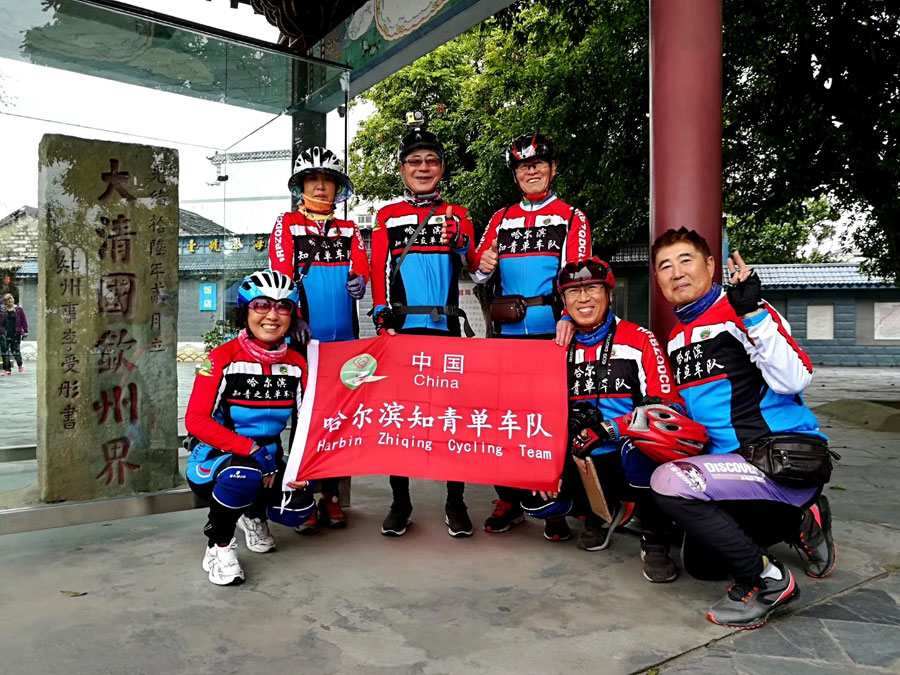 Every time Han Qiming is asked about his bike journeys, he feels proud and can't stop telling interesting stories.
Han, 71, a retired engineer from Harbin, capital city of Northeast China's Heilongjiang province, finished an approximately 6,000-kilometer bicycling journey through Vietnam, Cambodia, Thailand and Laos together with five fellow travelers two weeks ago.
Starting from the Chinese-Vietnamese border port of Dongxing in South China's Guangxi Zhuang autonomous region, the six cyclists, aged from 55-71 and hailing from Harbin, finished their journey in 74 days.