Bringing 3D printing to an historic art form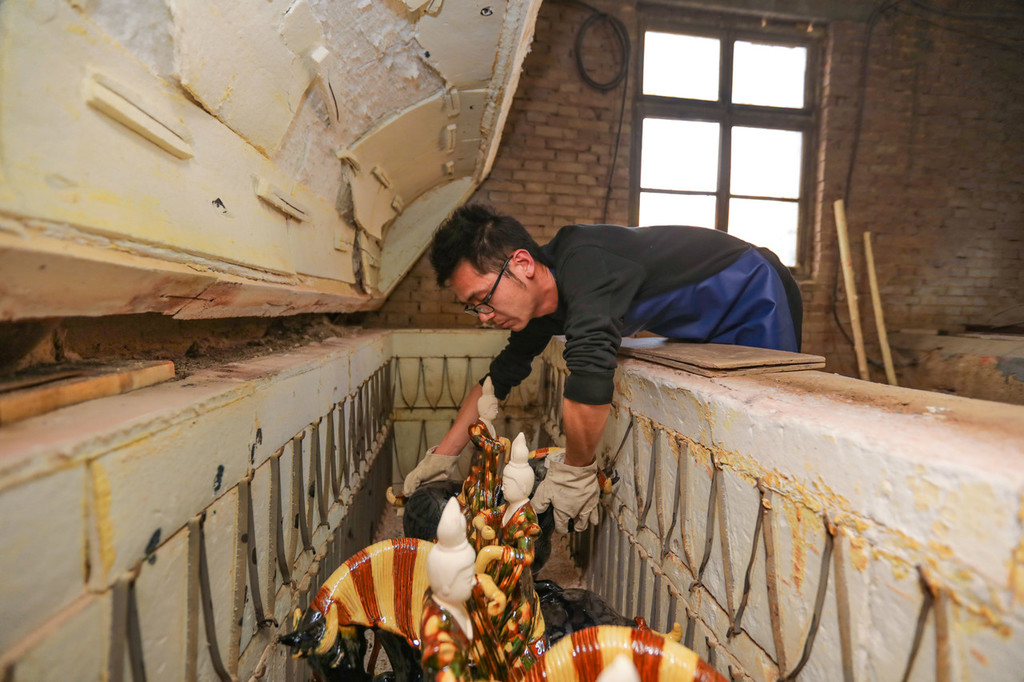 After graduating from Lanzhou Jiaotong University in 2011, Gao Tengfei, like many young people, went to live in big cities such as Shenzhen and Hangzhou.
Two years later however Gao quit his job and returned to his hometown, Nanshishan village in Henan province, considered the home of tricolor glazed pottery, or sancai culture.
The skill, which took hold in the Tang Dynasty (618-907), is complex and was recognized as a national intangible heritage in 2008.
"My father and mother are both sancai craftsmen. This is also an inheritance," Gao said.
Gao has now brought 3D printing to the sancai process. "3D printing is faster than handmade molding and doesn't make mistakes when making complex patterns," he said.
Gao tried to combine 3D printing with clients' requirement, making some inimitable patterns and cartoon images. "Traditional handmade crafts seem far away from technology. But, if it is possible to integrate them, I want to explore it," Gao said.
Last year Gao opened a shop on Taobao, China's biggest online shopping platform. The shop now receives more than 10 orders every day, a figure that doubled on the Singles Day online shopping festival.