Initiative fosters regional prosperity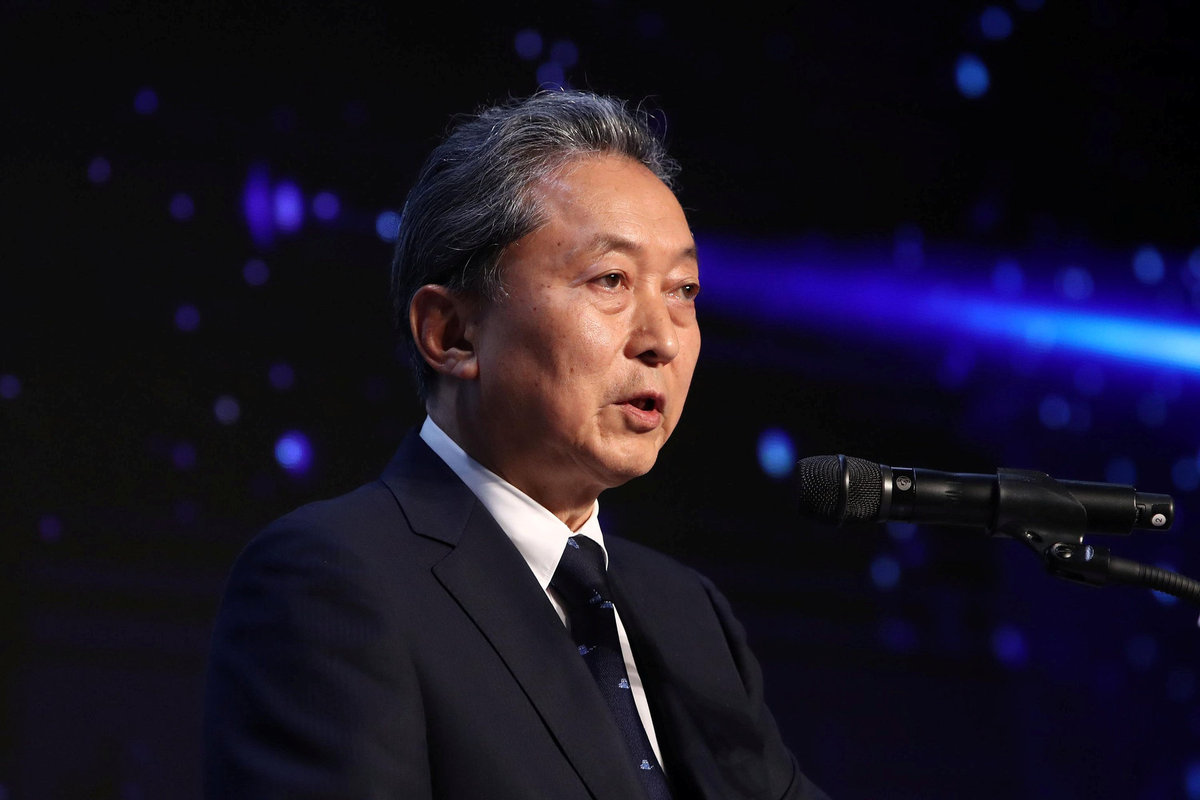 TOKYO - The China-proposed Belt and Road Initiative has greatly helped enhance regional peace and prosperity, former Japanese prime minister Yukio Hatoyama has said in an interview with Xinhua.
Hatoyama is expected to attend the second Belt and Road Forum for International Cooperation held in Beijing from Thursday to Saturday, with the theme of Belt and Road Cooperation, Shaping a Brighter Shared Future.
Hatoyama said he looks forward to participating in the forum.
"When Premier Li Keqiang visited Japan in 2018, he exchanged views with Prime Minister Shinzo Abe on Japan-China cooperation in a third country under the framework of the Initiative. I was very glad to witness this," he said.
"After Japan-China relations went through a rough period, Japan's commitment of cooperation under the Belt and Road Initiative is of great significance," said Hatoyama, who is also the chair of the East Asian Community Institute.
He said that various cooperation between Japan and China in a third country, such as one of developing countries, can greatly boost the Belt and Road Initiative, with Japan providing its experience and technologies. He believes Japan should take on such a role.
This year marks the sixth anniversary of the proposal of the initiative. Hatoyama recalled that the cooperation initiatives of the Silk Road Economic Belt and the 21st-century Maritime Silk Road attracted great attention and intense coverage from the Japanese media when first proposed in 2013.
That was also when he started to pay high attention to the Belt and Road Initiative, he said. "The initiative is arguably a modern version of the ancient Silk Road."
"Historically, the Silk Road also had a big impact on Japan, while the modern Silk Road should also be associated with Japan. So I'm paying much attention to it," he said.
He said he strongly supports the attempt to consolidate regional peace by promoting regional prosperity, and also spoke positively of the achievements in policy communication and utility connection with relevant countries since the Belt and Road Initiative was put forward.
This year also marks the fifth year since the foundation of the Asian Infrastructure Investment Bank, or AIIB, a new multilateral development institution in Asia initiated by China.
Hatoyama has been on the AIIB's international advisory board since 2016.
Xinhua