Sri Lanka in tears in national mourning day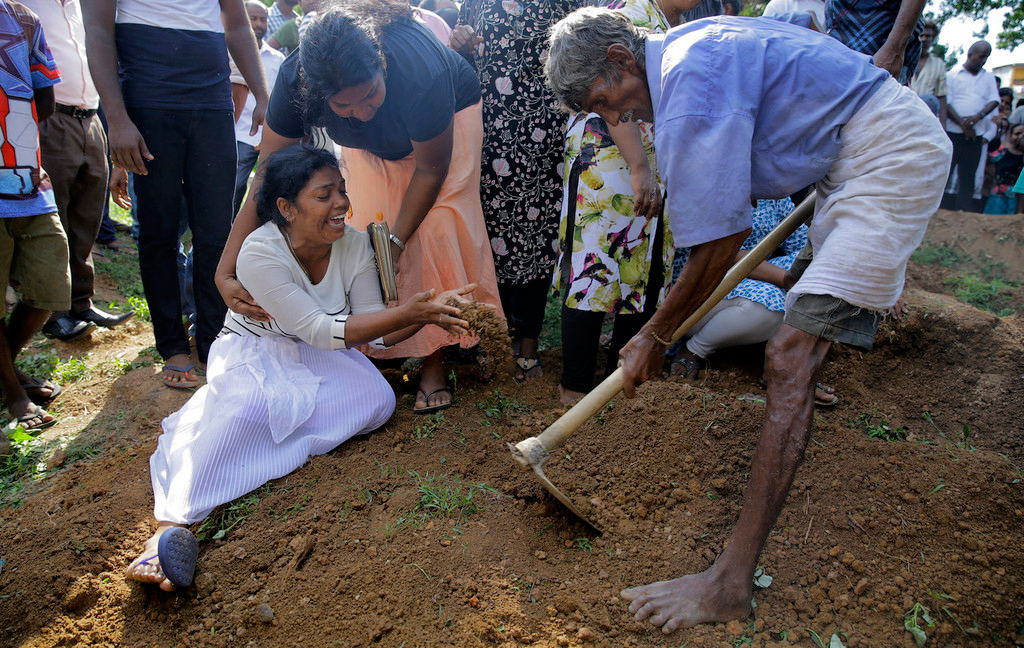 COLOMBO -- Sri Lanka, the pearl of the Indian Ocean, was in tears on Tuesday as the government announced it as the national mourning day for the victims of the multiple bomb attacks which hit churches, hotels and other facilities across the country on Sunday.
On the specific day, some Sri Lankans chose to pay a three-minute silent mourning for the deceased and the injured, while others went to churches, blood donation centers and hospitals to offer their mourning and help.
All government buildings, including the presidential palace and the prime minister's office, as well as hotels and public places, all lowered flags at half-mast to pay condolences to the victims.
At a press briefing on Tuesday afternoon, Sri Lankan Prime Minister Ranil Wickremasinghe said "I offer my condolences to all those killed, and also to those who were not of Sri Lankan origin. Most of the dead foreign nationals are being identified and most of the burials took place on Monday and today (Tuesday). Religious leaders and political leaders are all urging for calm."