Chinese man on second around-the-world flight
Share - WeChat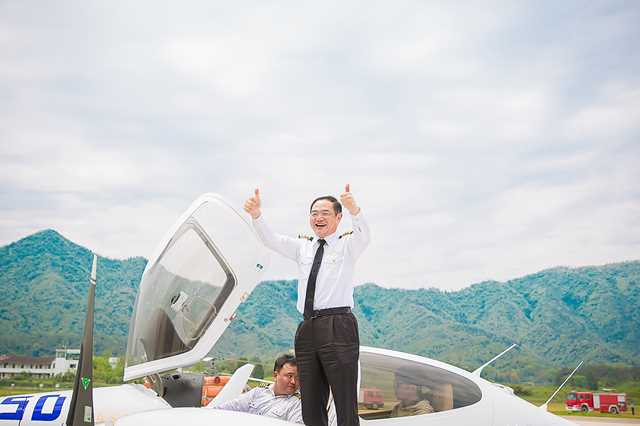 A 57-year-old Chinese man kicked off his second flight around the world earlier this month.
He's flying a Diamond DA42 aircraft from Chicago in the United States, and his latest stop was Jiande airport in Zhejiang on April 19.
Zhang Bo, a pilot and entrepreneur in the US, made history in 2016 when he performed his first flight around the world in a propeller-driven aircraft.
Zhang on Aug 7, 2016 took off from Beijing in a TBM700 single-engine turboprop aircraft before flying over 23 countries and racking up 40,818 kilometers, landing safely in Beijing on Sept 24, 2016, taking in 44 landing points in 49 days.
Starting April 2 this year, Zhang flew to Canada, entered the Arctic Circle then crossed the Davis Strait into Greenland before arriving in Iceland. He then flew to Europe, and turned to Turkey, Kazakhstan and Russia before entering China.