High flier whose dream came true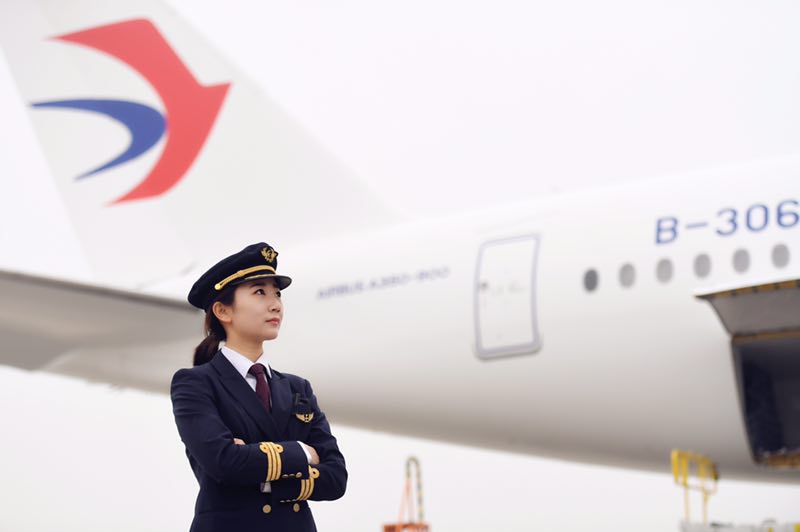 When Shao Munan was a senior high school student, she dreamed of joining the Air Force and becoming a pilot. The aspiration, however, was frustrated by her being a student of arts. The Air Force preferred students with a science background for their pilot courses rather than a liberal arts student like Shao.
Upon graduation from high school, Shao enrolled in the Nanjing Agricultural University majoring in sociology. She then thought her dream to fly would never take off. But in May 2011, fate intervened when Nanjing University of Aeronautics and Astronautics threw her a lifeline with a course opened to just six female undergraduates.
"I decided to go for it," recalled the 30-year-old. She applied and was accepted and is now a vicecaptain, flying an A350 between Shanghai and Rome.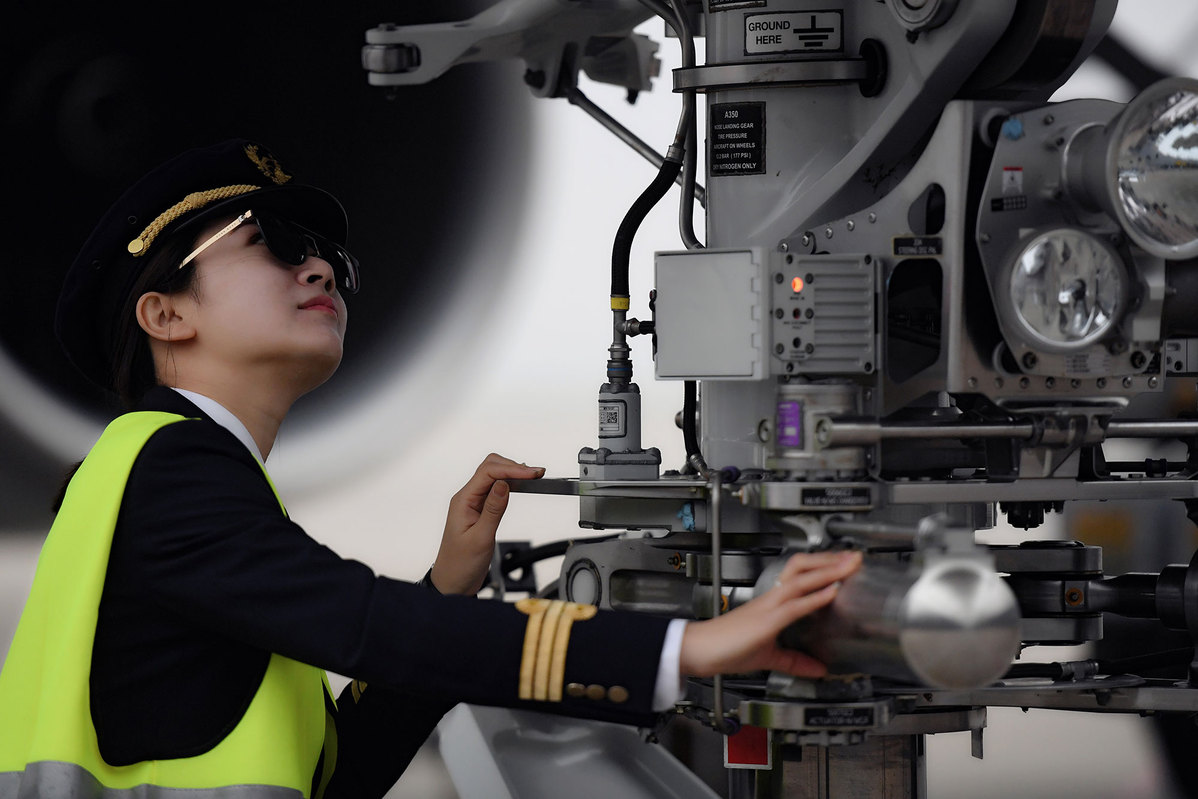 To prepare for the recruitment test, Shao spent time improving her math and physical strength.
In September 2012, Shao and other students went to the United States for further training and study.
The flight school was situated in the US Northwest and the weather only allowed three to four months of flight training each year, Shao recalled.
To make the best of each flight day, Shao had to get up at about 5 am to complete a whole day of courses along with six hours of flight by 10 pm.
After less than two years of intensive study and training, Shao became an A320 pilot at China Eastern Airlines' flight division in Shanghai in May 2014.
She moved on to fly the A330 after flying nearly 900 hours on the A320. Then in January, Shao became one of the first pilots in the company to fly the A350, a widebodied aircraft. China Eastern Airlines is scheduled to receive up to 20 of them by 2022.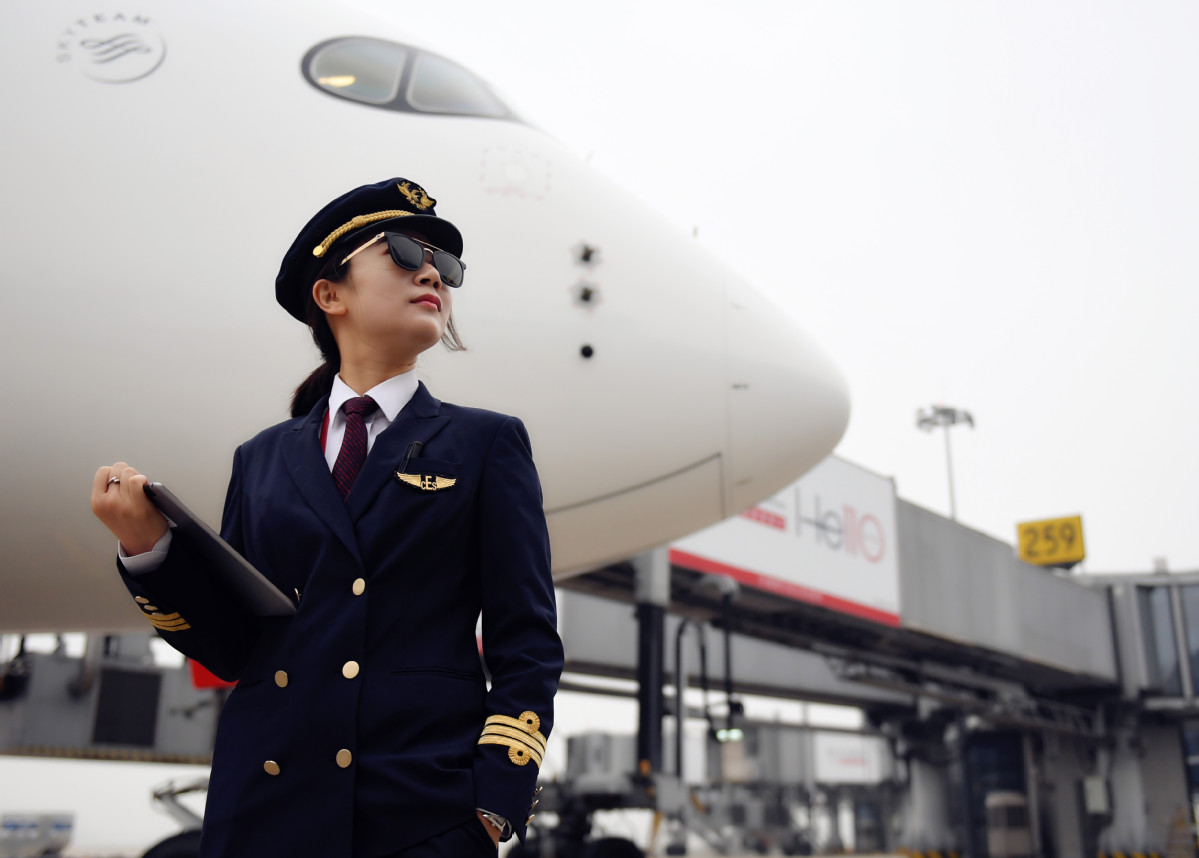 "I like to fly the A350, because it's more comfortable and 'human friendly'," said Shao, who has flown 2,300 hours to date and plans to apply to become a captain in two to three years.
Currently, there are nearly 7,000 pilots at China Eastern Airlines, 81 of whom are women.
According to Cai Hui, deputy general manager of China Eastern Airlines' Shanghai flight division, three of the 28 female pilots in the Shanghai flight department are A330 captains, and one of them has been in the position for more than 20 years.
"The control system of modern aircraft enables female pilots to work as well as the male, and the large amount of management work for aircraft conditions also makes women more qualified for the job because they are more careful and meticulous," Cai said.
For Shao, being a pilot is simply a dream come true. "I enjoy this job that offers me a different angle, literally, to see the world," she said.