Share your comment and win a model aircraft carrier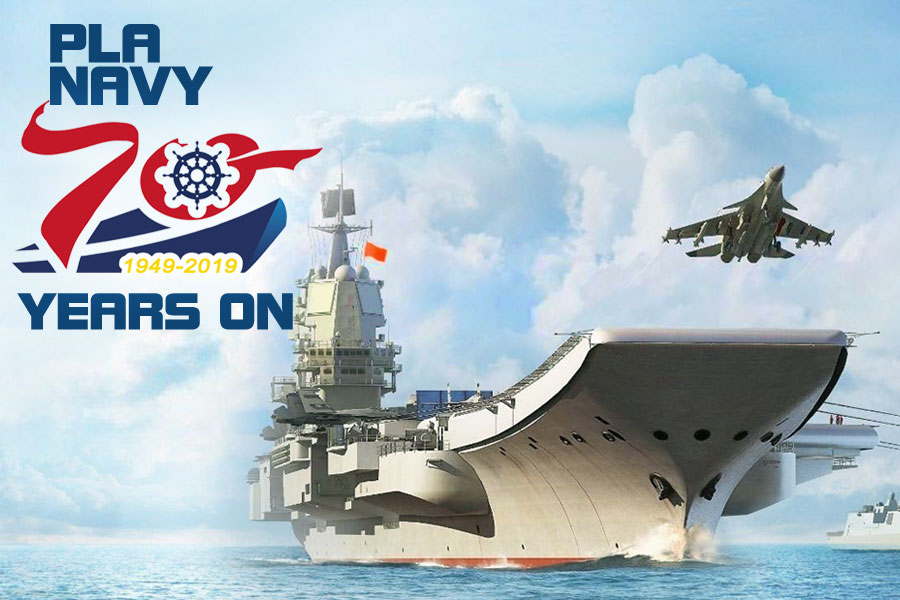 庆祝海军成立70周年,中国日报客户端惊喜福利:参与互动评论,赢取新型国产航母大比例模型(长约90厘米)!
April 23 marks the 70th anniversary of the founding of the People's Liberation Army Navy. In recent decades, China has undertaken a series of reforms to modernize its military.
Click here to see the big moments in history of the PLA Navy and its latest vessels.
You're welcome to share your COMMENT. The comment with the most likes by 24:00 Tuesday will get the ultimate prize — a model of China's domestically built aircraft carrier. The model is crafted by China State Shipbuilding Corporation Limited.

Founded on July 1, 1999, China State Shipbuilding Corporation Limited is a State-owned enterprise directly administered by the central government and is one of the top 500 companies in the world. As a main builder of Chinese navy equipment, its product portfolio covers almost all combat and auxiliary ships for the Chinese navy.
参与方法:4月22至23日,登录中国日报客户端,在本稿件留言区分享你的评论,截止4月23日24点,评论获点赞最多的读者即可获得。
此次送出的航母大比例模型来自中国船舶工业集团,该集团组建于1999年7月1日,是中央直属特大型国有企业,也名列世界500强企业。船舶工业集团研制的产品几乎涵盖了我国海军所有主战舰艇和军辅船装备,是中国海军装备建设的骨干力量。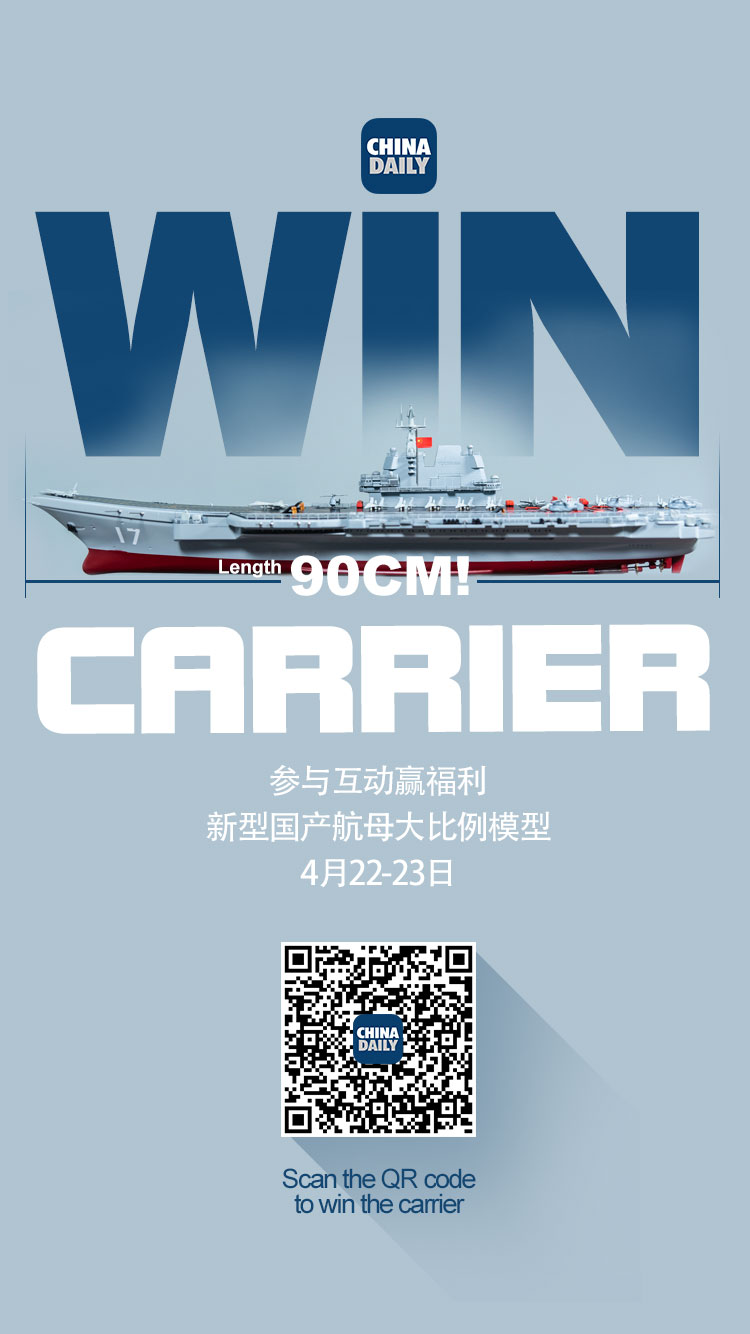 活动规则:获奖者请在活动截止后3个工作日内联系app@chinadaily.com.cn,逾期联系者将视为自动放弃领奖资格。参与者的点赞须真实有效,如有刷票行为,一旦发现取消参评资格,因此导致的法律风险,后果自负。