Panel focuses on Chinese companies' in overseas markets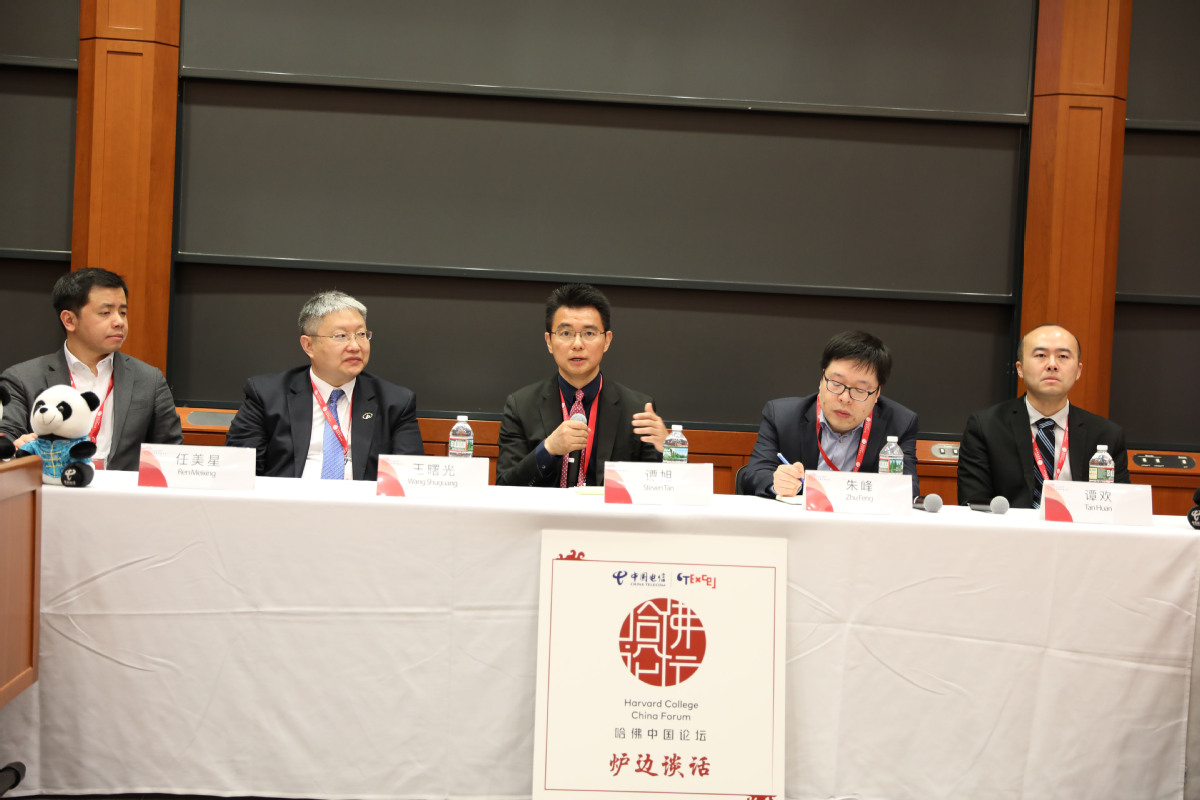 To establish a business in global markets, Chinese enterprises need to cooperate with local companies, abide the laws of countries where they operate, and serve local communities by offering good service and fulfilling corporate responsibilities, China Telecom (Americas) Corporation President Tan Xu said at a panel discussion at the Harvard Business School.
Tan made his remarks on Sunday in a fireside chat on "Exploration and Innovation – From China to Overseas" during Harvard College China Forum, which was held on April 12-14.
The annual student-run conference on China had as its theme this year "A Global Community, One Shared Destiny".
Also participating in the discussion were Wang Shuguang, executive manager of Broad Group, Tan Huan, vice-president of UBTECH Robotics, and Zhu Feng, associate professor at the Harvard Business School. It was moderated by Mei Xing Ren, senior correspondent and operation director of the US news center of the Shanghai Media Group.