US intensifies pressure on Venezuela, Nicaragua, Cuba by sanctions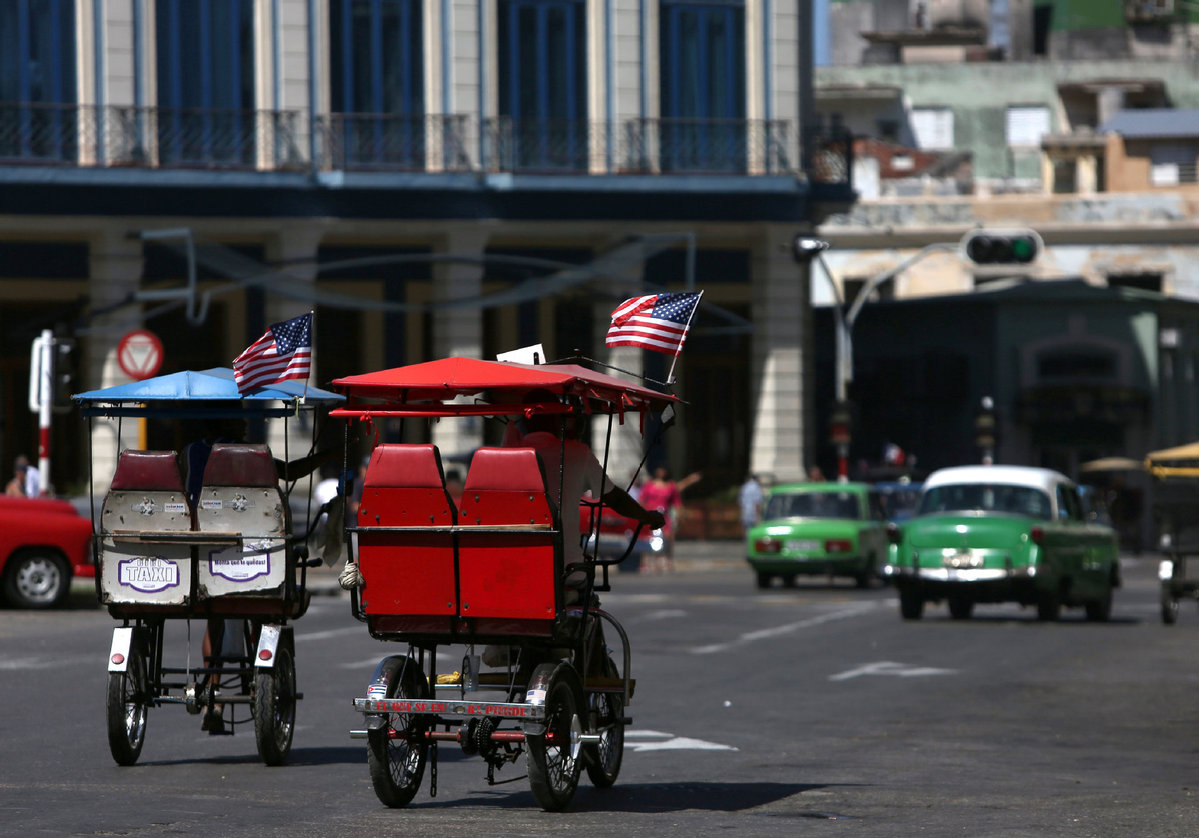 WASHINGTON - The Trump administration on Wednesday undertook a series of measures against Venezuela, Nicaragua and Cuba by sanctions and restrictions.
US Department of the Treasury said its Office of Foreign Assets Control (OFAC) on Wednesday imposed sanctions against the Central Bank of Venezuela and its director Iliana Josefa Ruzza Teran.
The OFAC on the same day blacklisted Laureano Ortega Murillo, the son of Nicaraguan President Daniel Ortega and Vice President Rosario Murillo, as well as a Nicaraguan bank Banco Corporativo SA.
All property and interests belonging to the individuals and entities that were subject to US jurisdiction would be blocked, and US persons were generally prohibited from engaging in transactions with them.
The Trump administration also added five entities owned by the Cuban military to its restricted list. In a parallel move, the US government vowed to place a cap on remittances to Cuba, prohibiting dollar transactions through third-party financial institutions, and restricting non-family travel, according to the White House.
Secretary of State Mike Pompeo announced Wednesday that the Trump administration on May 2 would no longer suspend Title III of the Cuban Liberty and Democratic Solidarity (LIBERTAD) Act, allowing US lawsuits against foreign firms operating on the property in Cuba seized from Americans.
The LIBERTAD Act, also known as the Helms-Burton Act, is a US federal law became effective in 1996 aiming to strengthen the embargo against Cuba.
In response, Cuban Foreign Minister Bruno Rodriguez tweeted that the US move "is an attack against International Law and the sovereignty of Cuba & third states," adding that aggressive escalation of the United States against Cuba will fail.
The European Union quickly issued a statement saying it "reiterates its strong opposition to the extraterritorial application of unilateral Cuba-related measures that are contrary to international law."
Speaking to a Cuban exile group in Miami on the 58th anniversary of the Bay of Pigs invasion, US National Security Advisor John Bolton said these new sanctions should be a strong warning to all external actors, including Russia, against deploying military assets to Venezuela to prop up President Nicholas Maduro's government.
The Russian Foreign Ministry had said that the existence of Russian troops in Venezuela is in line with their bilateral agreement on military-technical cooperation.
Moscow also repeatedly warned Washington against further interfering in Venezuela's domestic affairs, calling for dialogues to reach solutions.
The United States has been pursuing a policy of economic sanctions and diplomatic isolation against the Venezuelan government in support of the opposition leader Juan Guaido. The Trump administration recognized Guaido as the nation's "interim president" on Jan 23, days after Maduro was inaugurated for a second term.
In response to Washington's support for Guaido, Maduro announced that he was severing "diplomatic and political" ties with the United States.