China plays key role in open global economy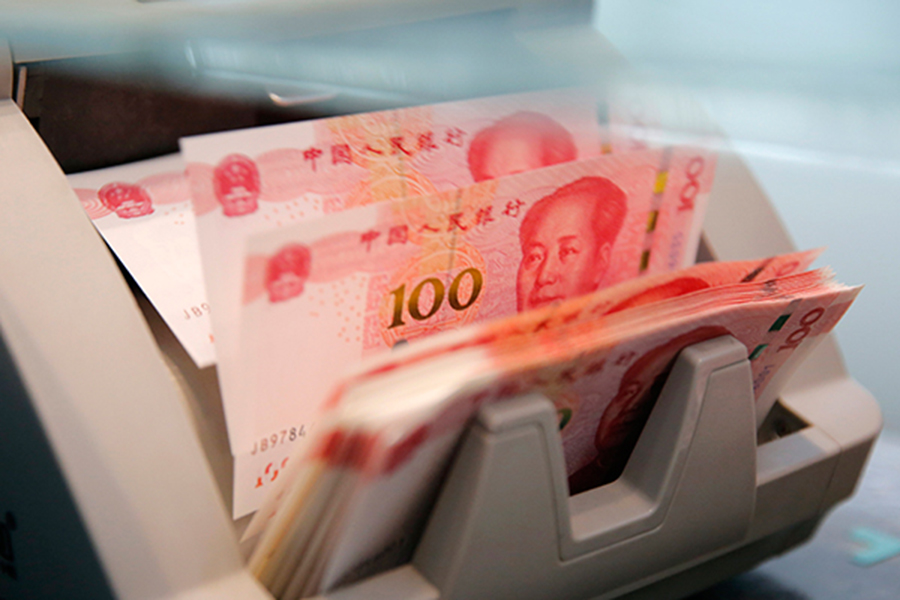 Last month, President Xi Jinping successfully concluded his state visits to Italy, Monaco and France, which gave strong impetus to the development of the China-EU relationship. At a new starting point in the development of this relationship, it is important to look at China-EU ties and the international order.
Since the global financial crisis of 2008, the international order has entered a period of deep adjustment and transformation. The rise of a large number of emerging markets and developing countries has accelerated the development of a multipolar world and changes in the global landscape and balance of power. Now emerging markets and developing countries contribute more than 78 percent to world economic growth. These countries also account for more than 40 percent of the world's total economic output.
Today's world has witnessed conflicts and hot spot issues. Nontraditional security threats such as climate change, cybersecurity, refugee crises and terrorism continue to spread and harm the international community. Protectionism and unilateralism are prevalent in some countries. Fragmentation of international mechanisms and rules has hampered the multilateral trading system and proved to be an impediment to an open world economy.
The global governance system has found it hard to address these global challenges.
Even as the trend toward a multipolar world, economic globalization, information technology application and cultural diversity evolves further, the future of the world has never been as closely linked as it is today. While a new international order is being built, hegemonism and power politics still exist and protectionism and unilateralism are still prevalent, while traditional and nontraditional security issues remain complex. Faced with these challenges, China will shoulder its responsibility in building a new international order.
Sixty-five years ago, China, together with India and Myanmar, advocated the Five Principles of Peaceful Coexistence that embody the spirit of the Charter of the United Nations, and made them a norm for international relations. China advocates common, comprehensive, cooperative and sustainable security and opposes willful use of force, power politics and a zero-sum game approach.
As a permanent member of the UN Security Council, China is a key force in safeguarding world peace and regional stability. China provides more peacekeeping troops than any other permanent member of the Security Council.
China has provided a successful model of modernization for developing countries, which account for more than 80 percent of the world's population. In the new era, China has proposed the Belt and Road Initiative to participate in global development as well as promote global sustainable development. Over the past five years, China's trade in goods with countries along these routes has exceeded $5.5 trillion, and its nonfinancial direct investment in these countries has exceeded $80 billion. In the next five years, China will import goods worth $2 trillion from countries along the routes and invest $150 billion in these countries.
As the BRI enters the phase of high-quality development, joint development between China and its global partners will advance on a more solid foundation and achieve greater success.
Seventy-five years ago, China participated in the establishment of the post-war international order with the United Nations at its core and became the first country to sign the UN Charter. Today, China has been deeply integrated into the contemporary international system. It has joined more than 400 multilateral treaties and agreements and all the specialized agencies of the UN, and has played an important role in major intergovernmental institutions such as the World Trade Organization, International Monetary Fund, World Bank and Group of 20.
In order to ensure peace, security and stability of the international community, China is ready to work with other countries to continue to uphold the international system with the UN as its core, accelerate the quota and governance reform of the World Bank and the IMF, and promote the democratization and modernization of the WTO.
To promote openness, China has stimulated its import potential, relaxed market access, fostered a world-class business environment and promoted in-depth development of multilateral and bilateral cooperation.
As far as competition neutrality is concerned, China has been actively building a level playing field for foreign-funded enterprises. Its newly approved Foreign Investment Law will provide for pre-establishment of national treatment plus a negative list, according to which sectors outside the list are fully open to foreign investment. These measures reflect China's firm position and goal of upholding an open world economy and the multilateral trading system.
The author is the president of the Chinese Academy of Social Sciences. The views do not necessarily reflect those of China Daily.