Creating the next big thing
Share - WeChat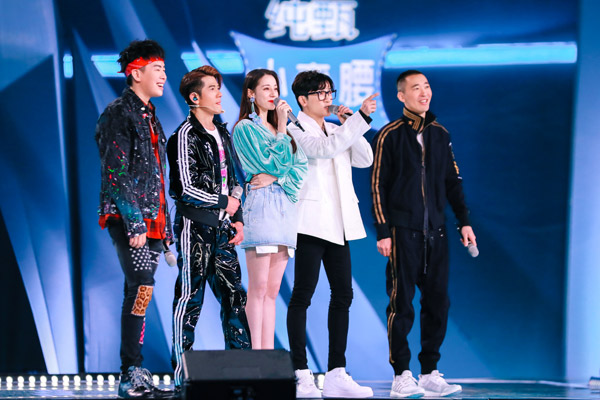 Four established pop idols act as mentors on a talent show looking to nurture a new breed of boy band, Xing Wen reports.
A few years ago Alec Su was a familiar name for Chinese audiences thanks to his many hit TV dramas including My Fair Princess, Romance in the Rain, and The Heaven Sword and Dragon Saber. And in recent years, the Taiwan A-lister has become more widely known as a filmmaker after his directorial debut The Left Ear earned him a nomination for best new director at the 52nd Golden Horse Awards in 2015.
But no matter how versatile Su has been over the past three decades, people still remember that he was once a member of the boy band Little Tigers, or Xiao Hu Dui, after he broke into the entertainment world in 1988 at the age of 15.
Then, Su, together with Nicky Wu and Julian Chen made a splash with their boyish charms and catchy songs. And although the trio disbanded in 1997, the band is still regarded as one of China's most successful pop groups.
Recently, the former wunderkind coached young contestants for a talent and reality show called Chuang, where over a hundred contestants compete for the opportunity to form a male pop group.
To help the contestants, Su shared his experience of being a pop idol and what team spirit means.
"In a boy band, each one has his own strong points," says Su while coaching the contestants. "You should make full use of your strong points and help to bring out the best in your peers. This way, the group can become something amazing."
Su also says that once being the youngest member of Little Tigers meant he had to reconcile the demands of his music career and the desire to be a good high school student.