Poverty alleviation high on agenda during president's Chongqing visit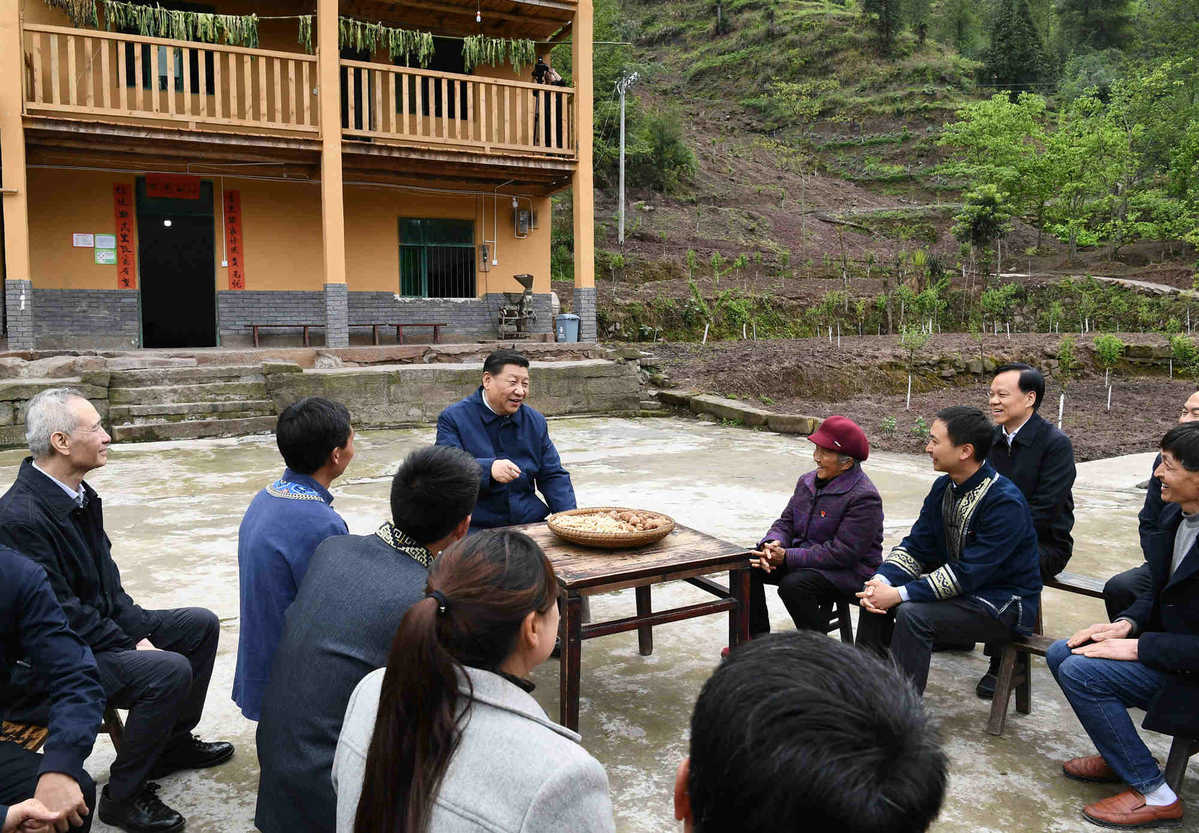 President Xi Jinping is paying great attention to poverty reduction work during his inspection tour of the mountainous Chongqing municipality.
Immediately after Xi got off his plane on Monday he boarded a train and then traveled by road, heading to a primary school and a village in the Shizhu Tujia autonomous county, in a remote part of Southwest China.
To build a moderately prosperous society, it is crucial to raise rural living standards, Xi said while visiting the home of Ma Pei­qing, an 85-year-old farmer in the village of Huaxi, Zhongyi township, who joined the Communist Party of China 45 years ago.
"Seeing that the people are guaranteed the basic necessities of food and clothing, as well as better and better access to education, medical care and safe housing, I feel relieved," Xi told the villagers.
Happiness is achieved through hard work, Xi said, adding that people in poverty-stricken regions should make full use of the Party's policies and work hard for a better life.
Xi also visited the home of Tan Dengzhou, a Huaxi farmer who was injured in a fall while working in March last year. Tan's wife, 74-year-old Jiao Guangrun, suffers from chronic ailments including asthma and rheumatism. The local government has categorized Tan's family as impoverished.