China and Germany: Jointly embracing new industrial revolution in the course of multilateralism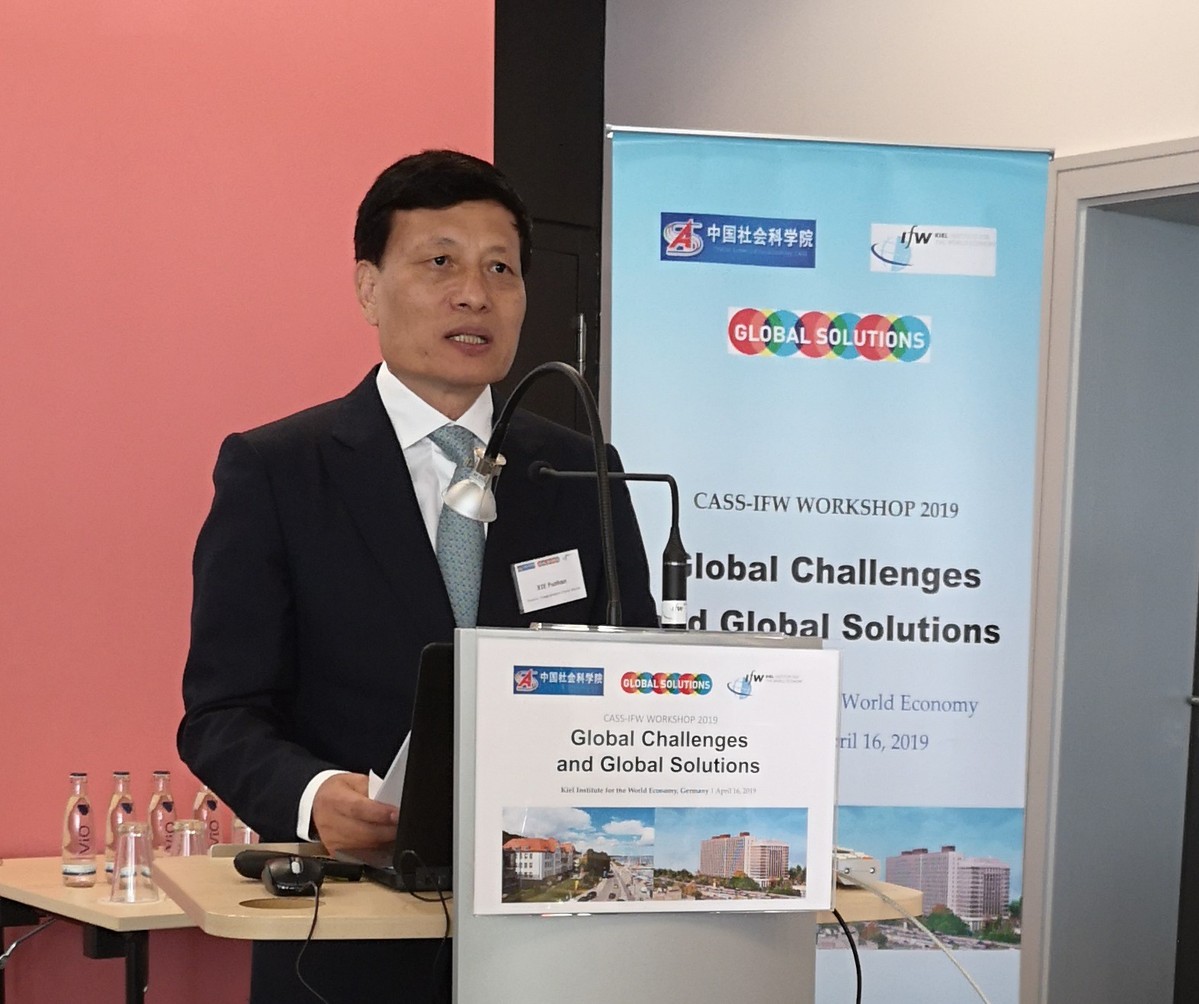 Now, a new round of technological innovation led by information technology is giving birth to a new industrial revolution. Technologies such as artificial intelligence, big data, biotechnology, new energy technology, industrial Internet and 5G are offering breakthroughs and being commercialized at a faster pace, heralding a new era of the industrial revolution.
It will create new drivers of growth and change the mode of world economic growth. Data will become another important productive input, besides material resources and human capital. The ability to generate and utilize data will become a defining factor of the economic efficiency and competitiveness of a country.
Drastic changes have taken place in the industrial structure, and industry organization is now flatter, more market-driven, network and platform-based, with more participation of micro and small businesses. Also, the organizational boundaries of companies have become increasingly blurred, and the platform-based sharing economy, individual innovation and entrepreneurship have gained a huge growth space.
Creation and destruction are two sides of the same coin. So, the reshaping of competition within a country, the redistribution of individual economic interests, the restructuring of global governance rules, job change and unemployment, and the challenge on social ethics may all become the by-products of the new industrial revolution.
Countries need to know how to respond. So, in time of both the old and the new industrial revolutions, multilateralism has always been a dominant paradigm for countries to share the benefits of technological innovation, and the main direction of global governance reform.
The development gap that may result from the new industrial revolution must be stopped and addressed with more inclusive multilateral rules. But as the new industrial revolution may not yield benefits in the short term for most developing countries whose comparative advantages may be weakened, the digital divide caused by the new industrial revolution could lead to further fragmentation of global economic development.
In this context, it is particularly important to address global development imbalances and inequality through adherence to and improvement of multilateralism. This is because only in the multilateral cooperation framework will countries that drive a new round of industrial revolution and benefit most from it reach consensus on supporting developing countries in information infrastructure construction, building an appropriate technology assistance system, stimulation of mature technology diffusion, and adapting skills by training in the new mode of production, thus promoting more inclusive development of the world economy.
Any country's attempts to take all the benefits of the new industrial revolution through unilateralism and protectionism by virtue of its monopolistic position is a misjudgment of the development trend of multi-polarization of science and technology.
So, countries need to conduct more extensive and in-depth policy coordination on such technologies as artificial intelligence and genetic engineering, which involve key factors of human development such as information security and science and technology ethics.
If development and application of these technologies are not checked by the multilateral framework, the negative impact of the new industrial revolution as a double-edged sword may be magnified, and some may pose a fatal threat to the progress of human society.
Strengthening support for new indigenous technologies and industries should not be pursued at the expense of multilateralism as diverse national policies and multilateralism are not mutually exclusive.
And without binding multilateral rules, policy contests in the context of the new industrial revolution are likely to evolve into a beggar-thy-neighbor disorderly rivalry that ultimately undermines effect of the new industrial revolution in boosting global economic recovery.
China and Germany can jointly seize opportunities presented by the new industrial revolution by expanding cooperation in the course of multilateralism.
Germany is Europe's largest manufacturer and a global manufacturing powerhouse. "Made in Germany" represents innovation, quality and advanced technology. And as a key global manufacturer, it has accumulated a large sum of experience in developing the real economy, especially in terms of policies and practices concerning innovation, IPR protection, skills training and support to SMEs. And they all provide valuable reference for China.
Meanwhile, after 40 years of reform and opening-up, the added value of China's manufacturing sector has increased rapidly with an improved industrial supplier system and relatively low overall manufacturing cost.
China has a large domestic market with diverse demands, which also enhances its ability to grasp the opportunities of the new industrial revolution. China is also promoting high-quality economic development and is committed to building a modern economic system.
China and Germany have long-standing and extensive cooperation in science and technology. And a well-established framework for intergovernmental cooperation on technology innovation is in place. Besides the desire for cooperation between governments, that of companies and research institutes on both sides is also strong. As a result, many Chinese universities, research institutes and companies are willing to work with their German counterparts to jointly advance the research in frontier science and generic technology.
With this background, China and Germany can explore new modes of cooperation in the development and commercialization of applied technologies to share the benefits brought by new technologies by jointly building high-tech industrial parks and offshore innovation units.
The two countries can also expand industrial cooperation by jointly building digital infrastructure.
China and Germany are both strong in their technological capabilities in such fields as the digital economy and artificial intelligence. Germany is advanced in basic research, while China has a huge market that can accommodate all kinds of new business models.
At present, China is advancing 5G infrastructure construction, artificial intelligence, the industrial Internet and Internet of Things.
And with the world's leading technologies and products in these areas, German companies have the ability to participate in an in-depth manner in the development of these sectors in China, and work with Chinese companies to create and share the benefits of China's sustained and fast economic growth.
This will form a synergy for innovation and development of the two countries.
By promoting new technologies to less developed countries and helping the workforce in these countries better adapt with skill-training and other forms of assistance, China and Germany can make even an greater contribution to promoting inclusive global development.
The two countries can also promote the diffusion and application of technologies in developing countries and promote inclusive global development by relying on the Belt and Road Initiative, the most extensive international cooperation platform conforming to the trend of economic globalization, following the principle of extensive consultation, joint contribution and shared benefits.
The author is president of the Chinese Academy of Social Sciences and the article is based on his speech addressed at China-Germany Think Tank Symposium on April 16 in Germany.