Notre Dame, as it was
Share - WeChat Editor's note: A massive fire engulfed the upper reaches of Paris' soaring Notre Dame Cathedral as it was undergoing renovations Monday. Notre Dame is considered one of the finest examples of French Gothic architecture. As rescue efforts continue, let's remind ourselves of its beauty and hope for a successful recovery.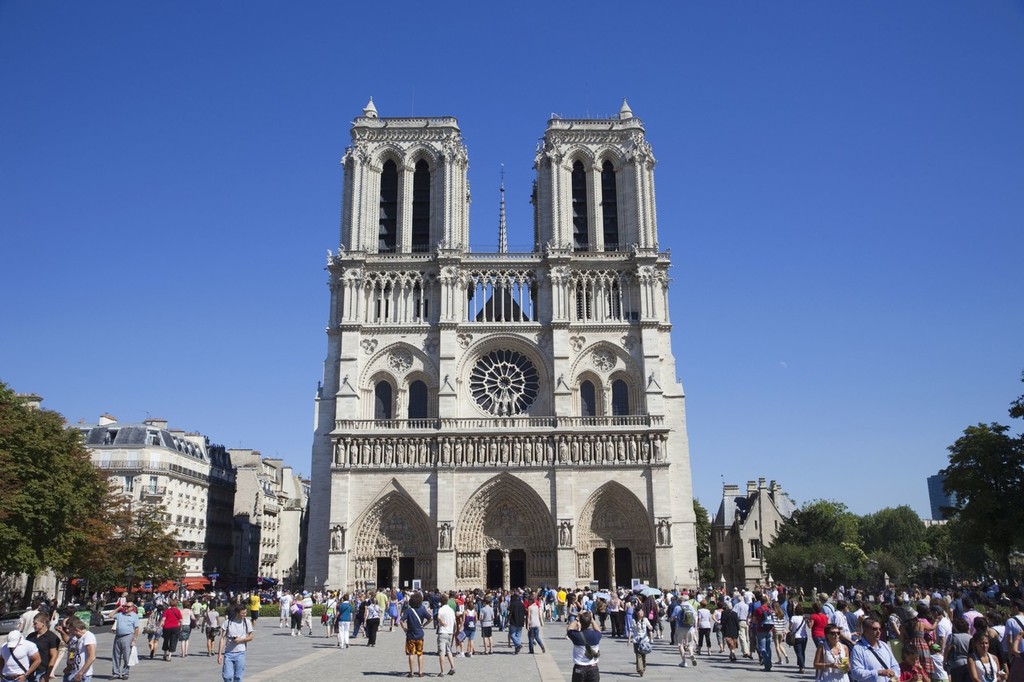 Notre Dame de Paris means Our Lady of Paris. The building stands on the Ile de la Cité, a small island in Paris' Seine River. Construction was begun in 1163, and its two massive towers were finished around 1245, but the building was not completed until the beginning of the 14th century. Its central spire was added in the 19th century.

An average of 30,000 people a day visit the cathedral.