Social Democrats win narrow victory in Finland's election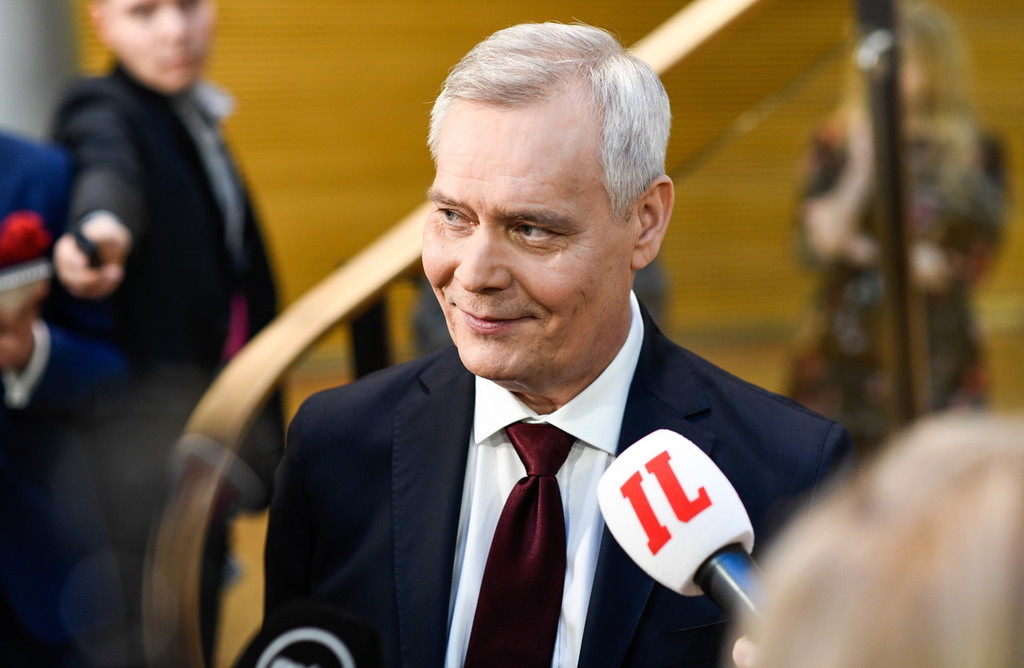 Finland's leftist Social Democrats party claimed victory in Sunday's general election by an extremely thin margin, with 17.7 percent of the votes, taking 40 seats in the 200-seat Parliament.
The far-right Finns Party was close behind on 17.5 percent - enough to claim 39 seats. It is the first time in 20 years that a leftist party has won a general election.
"For the first time since 1999 we are the largest party in Finland ... SDP is the prime minister's party," said SDP leader Antti Rinne when celebrating in Helsinki.
However, 40 seats is far from the 101 seats needed for a majority.
It is the first time in a century that no party won more than 20 percent in a general election, with the former joint ruling Centre Party and center-right National Coalition gathering 13.8 percent and 17 percent respectively, according to final results from the Justice Ministry.
The Greens and the Left Alliance also increased their share of the vote. With the vote split and no party winning by a clear margin, it may be hard to build a workable coalition, the BBC reported.
The results reflect a mounting sense of insecurity in the Nordic nation over immigration, welfare and climate change, media including Reuters commented.
Outgoing prime minister Juha Sipila's government resigned last month over its failure to achieve a key policy goal on social welfare and healthcare reform, having been in a coalition government since 2015.
Sipila made tackling the nation's debt a main aim during his service, but measures such as benefits cuts and pension freezes proved controversial, while the SDP saw its members grow because of strong links to the trade unions.
"I could not expect a result like this, and no-one could," Finns Party leader Jussi Halla-aho said despite the loss and surge in support in recent months, on the back of an anti-immigration dominated campaign that urged people to "vote for some borders".
But the Finns Party did not campaign for greater environmental controls, which might have disappointed voters, while other parties competed with each other to offer ambitious climate goals and almost all vowed to keep global warming to 1.5 degrees, the New York Times reported.
During the election, the Social Democrats campaigned on a pledge to strengthen Finland's welfare system, with Rinne calling Sipila's policies unfair. One of Rinne's election pledges was to raise the state pension for those taking home 1,400 euros ($ 1580) a month to 1,500 euros, a move he said would help "more than 55,000 pensioners escape poverty".
In 2018, those aged 65 or over made up more than one fifth of Finland's population, the joint fourth-highest in Europe, according to Eurostat. It made welfare a difficult issue to tackle, alongside immigration and climate change.