Village recovers after flood; many lifted out of poverty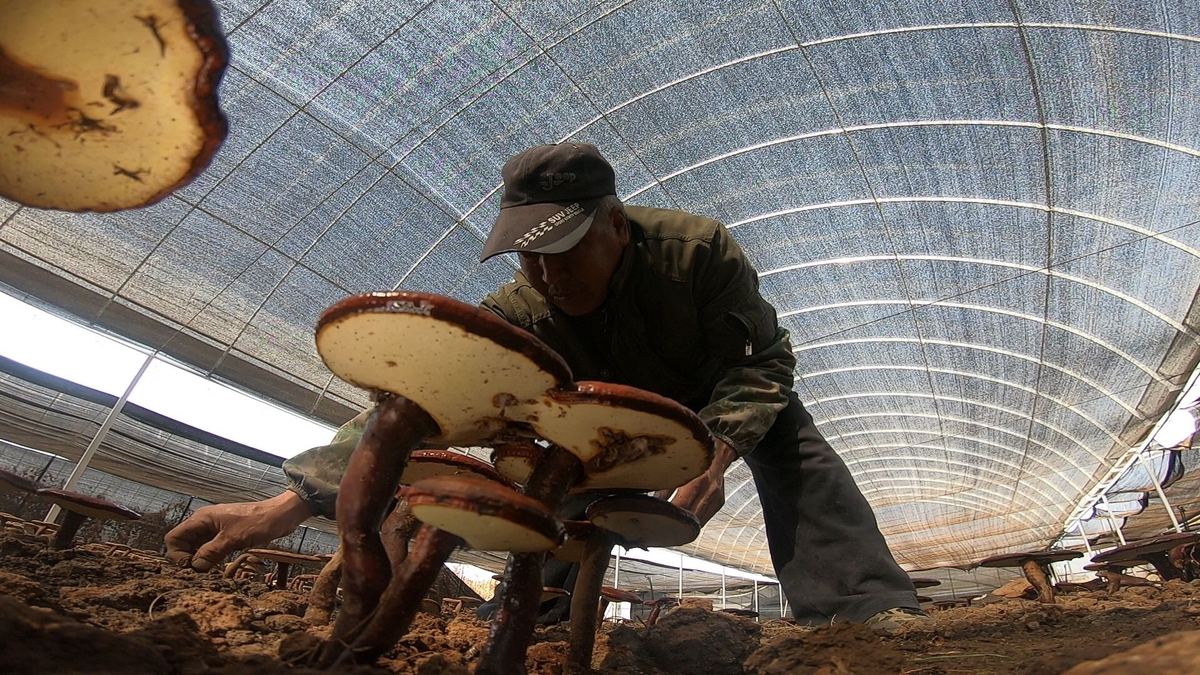 Tourism has invigorated the outlying area - Hongqi village - in Antu county, Yanbian Korean autonomous prefecture in Jilin province, which has been poverty-stricken for years.
About 150 kilometers from Changbai Mountain, Hongqi is home to a Korean ethnic group, whose people account for more than 80 percent of the population.
According to An Xuebin, the county official over culture and historical research, the village was the first in Yanbian to develop folklore tourism in the 1980s, on top of its traditional income source - planting rice.
However, the village's resplendence was greatly damaged by a devastating flood back in 2000, with 364 people in 106 households hit along with its tourism-related infrastructure. Financial losses were pegged at 37 million yuan ($5.5 million) at the time. The village was down in the dumps economically.
Fortunately, a 4.6-million-yuan investment was made by the government to rebuild the village soon after the flood. The village also cooperated with Antu Hongqi Tourism Co to channel another 5 million yuan in 2012 to restore the infrastructure, such as a folk arts performance center and folk exhibition hall to help revive tourism.
Li Zhucheng, a poverty alleviation work team member based in Hongqi, said that developing rural tourism by taking advantage of Korean customs brings benefits to the villagers, especially the elderly, helping to lift them out of poverty.
Piao Fushun, a 70-year-old resident with a physical disability, was identified as impoverished in 2015. She was out of poverty in 2017, thanks to the village's tourism boom.
"The travel agency brought visitors to my house to see what a traditional Korean house looks like, and pay me 2 yuan per visitor," she said. "I earned as much as 5,000 yuan per month back in 2017."
According to Li, 22 households of 51 people in the village were identified as impoverished families in 2017.
"Since then, about 11 million yuan was invested by the government to perfect some tourism infrastructure and entertainment projects, such as parking lots and a lingzhi mushroom picking park - a traditional Chinese medicine," he said.
He added that such projects can generate annual revenues of 800,000 yuan for the village, with the impoverished families sharing a per-capita dividend of 550 yuan annually.
Zhao Zhefan, village head of Hongqi, said that among the 22 impoverished households, nine families of 24 people are yet to be lifted out of poverty. "The crux is lack of a work force."
"People younger than 50 or 60 go away to work in South Korea or the southern provinces, such as Zhejiang, leaving those elderly in the village who are incapable of working."
"Allowing for these senior villagers' conditions, we set up some positions requiring light physical strength, such as sanitary inspector and family mediators, to give them 800 yuan a year," he said.
He said the nine impoverished families are included as low-income, with a 5,000-yuan minimum living guarantee. They will be out of poverty this year with their tourism revenue dividend.
Tourism also plays a key role in the county's economic development.
According to a statement from the county government, more than 4 million visitors had been received as of the end of 2018, and tourism revenue saw a year-on-year increase of 20 percent. Also, people in tourism-related industries account for more than 20 percent of the county's total population of 200,000.