Excessive banners simply send the wrong message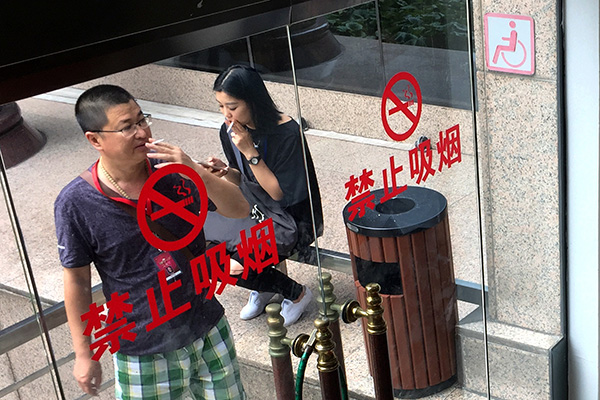 Editor's note: Some grassroots civil servants from Jiangsu province told the Xinhua Daily Telegraph that almost every government department requires them to hang banners on public sites, and that there are not enough lamp posts and railings along the main roads on which to hang the slogans in some small cities. China Daily reporter Li Yang comments:
Not only the people in charge of hanging the banners, but also the people who are the intended audience for the messages feel that the "banner publicity" has gone too far and is turning public sites into bulletin boards for individual government departments.
Worse, there are some miswritten characters in the slogans, and banners, whose messages are far away from each other. For example, family planning and the crackdown on organized crimes are juxtaposed, causing undesirable intertextual interpretations that go against the original intentions of the departments concerned.
It is not the first time that the banners hung by grassroots governments have received public scorn. Unlike the government departments that can hang a banner in public as they like, it involves quite complicated procedures for individuals to receive approval. This has helped to keep public sites tidy and in good order. So why are these legally-bound procedures omissible when it is a government department that wants to hang a banner?
According to the law they are not, but in practice they are.
The government departments should draw lessons from the public's response to the excessive "banner publicity", which seems like an infectious campaign sweeping the country. Submerging public sites in slogans and catchwords does not help win people's support, but simply exposes the inability of governments to drive home their messages, while the mix-and-match of totally unrelated banners lays bare the lack of collaboration among different departments.
The best implementation of policies is in deeds not words.
In the information era, the government can take advantage of social media to inform the public of policies and initiatives. But rather than simply moving the banners from the streets to cyberspace, this can be done in more imaginative ways. It may take more time and efforts than simply putting up banners, but if done in an interactive way it can also be a feedback channel, helping governments to improve the policies.
Most Viewed in 24 Hours
China Views