Top 10 most valuable internet companies in China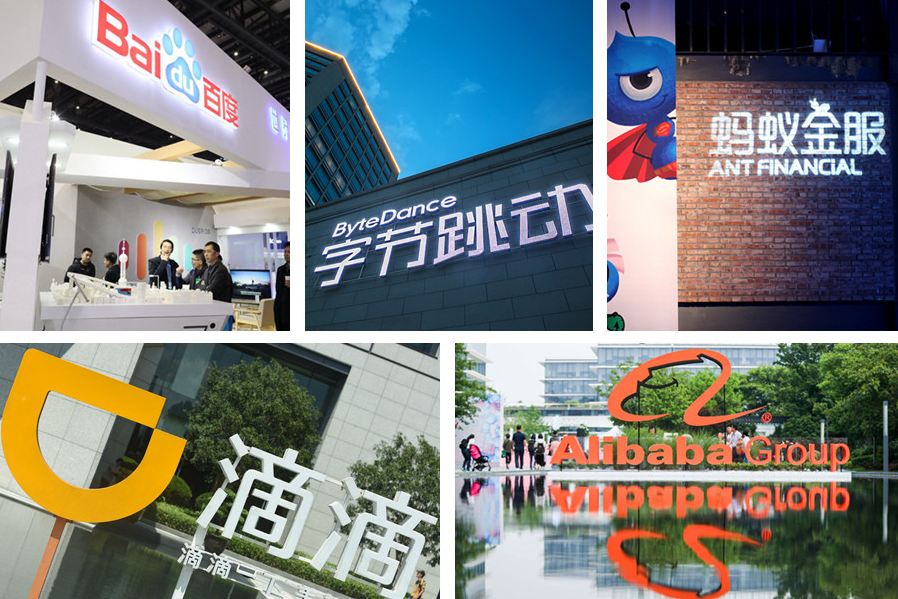 Alibaba was crowned China's most valuable internet company in 2018, as its value surpassed Tencent to reach 3.16 trillion yuan ($470.15 billion) last year, according to a list released by iiMedia Research.
The internet consultancy unveiled the top 100 Chinese internet companies based on market or assessed values, of which 80 percent have traded publicly.
The past year has seen many internet companies floated, including Xiaomi and Meituan Dianping. In iiMedia's analysis of this listing rush by internet companies, the consultancy found many do not yet have a mature business model. This may alleviate these companies' financial stress and help them grab a larger market share, but huge unknown risks also lurk farther down the road.
In addition, the number of companies involved in industries like e-commerce, internet service, training and education, and artificial intelligence was on a rise.
Now let's look at which internet companies entered the top 10 last year.