Xi sends condolences to French president over Notre Dame fire
Share - WeChat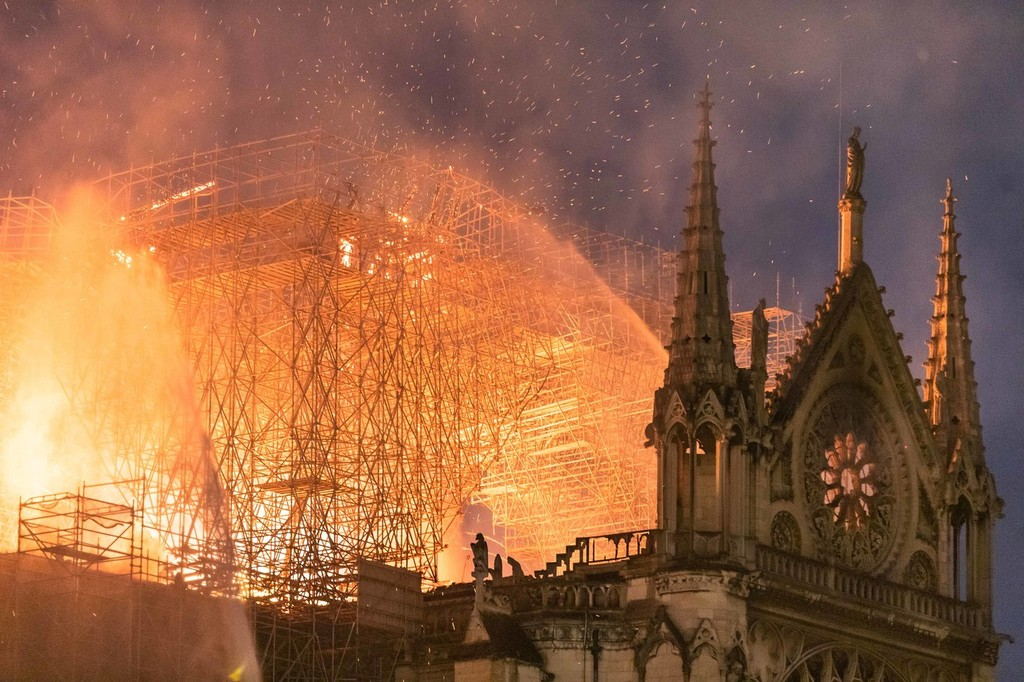 President Xi Jinping sent a condolence message to his French counterpart, Emmanuel Macron, on Tuesday and expressed sincere sympathy to the French people over the fire at Notre Dame Cathedral.
Notre Dame Cathedral is an iconic symbol of French civilization, and it is also an outstanding treasure of human civilization, Xi said.
Chinese people feel deeply sad about the fire, just as the French people feel, Xi added.
Xi said he believes that with the efforts of the French people and support from the international community, Notre Dame Cathedral will be repaired well and regain its glory.
Parisians gave thanks to see the bell towers and great stained-glass rose window of Notre-Dame still standing on Tuesday, after firefighters labored through the night to douse the flames that gutted one of the most potent national symbols of France.
Authorities said they suspected the fire was caused by accident. President Emmanuel Macron declared that the cathedral would be rebuilt. Industrialists pledged hundreds of millions of euros. Ordinary people sang, wept and prayed below the cathedral that has towered above the capital for more than 800 years.
More than 400 firemen were needed to tame the inferno that consumed the roof and collapsed the spire of the gothic masterpiece. They worked through the night, finally quelling the blaze some 14 hours after it began.
"Yesterday we thought the whole cathedral would collapse. Yet this morning she is still standing, valiant, despite everything," said Sister Marie Aimee, a nun who had hurried to a nearby church to pray as the flames spread.
"It is a sign of hope."
From the outside, the imposing bell towers and outer walls, with their vast buttresses, stood firm, though the insides and the upper structure had been eviscerated.
Paris public prosecutor Remy Heitz said there was no obvious indication the fire was arson. Fifty people were working on what would be a long and complex investigation, officials said.