Intl professionals' exchange conference wraps up in Shenzhen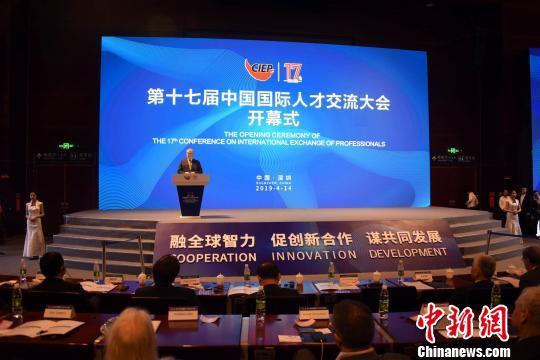 More than 3,000 cooperation intentions were reached between Chinese government departments and professional organizations, training agencies and overseas talent at the 17th Conference on International Exchange of Professionals, which wrapped up in Shenzhen on Monday.
Over 1,500 enterprises, including well-known companies like Tencent, Huawei, Pingan, Vanke and BYD, presented talent with nearly 40,000 job opportunities at the conference.
The employers received more than 180,000 resumes from job-seekers. More than 30,000 people reached preliminary agreements on employment.
As a platform on which international professionals and talent gather to exchange ideas and explore development opportunities, the conference also features international cooperation.
Several high-level entrepreneurial programs, including Pitch@Palace China, and the China (Shenzhen) Innovation & Entrepreneurship International Competition, were held during the event.
A number of entrepreneurs from across the world showed their innovative ideas, hoping to gain access to potential investors, mentors and business partners through the platform.
Wang Zhigang, minister of Science and Technology, said China will further open up and strengthen international cooperation in technological fields to promote a favorable environment for global talent.
The two-day event, with an exhibition area of 70,000 square meters, attracted more than 4,000 professional organizations, training agencies, universities, technology enterprises and human resource agencies from 52 countries and regions across the world.
About 110,000 visitors were at the conference.