Hamilton wins 2019 Chinese Grand Prix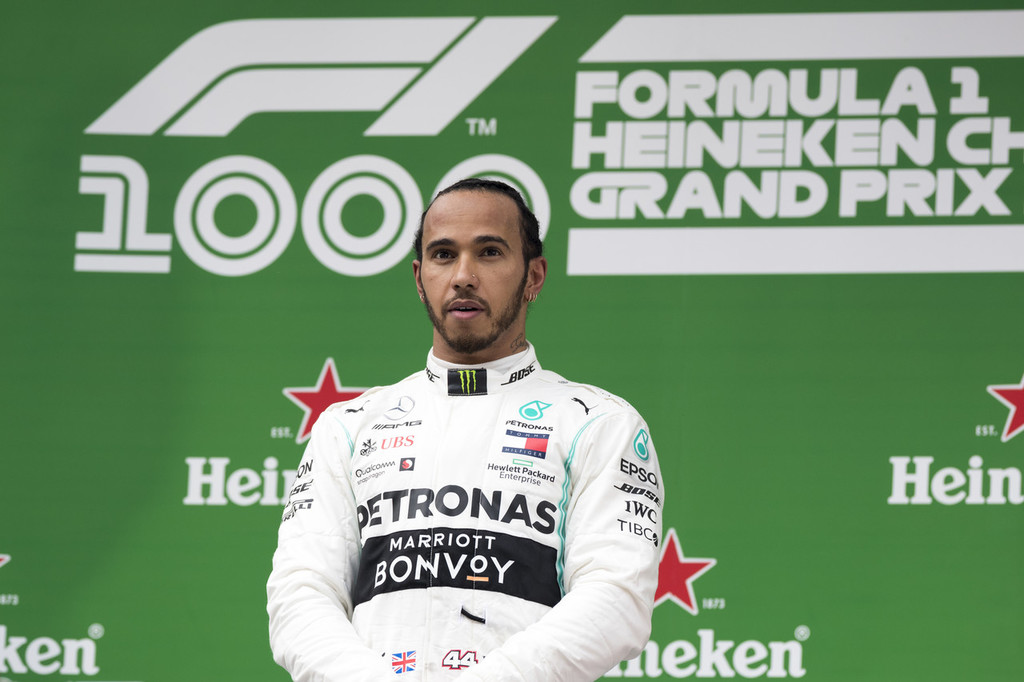 SHANGHAI -- Lewis Hamilton beat teammate Valtteri Bottas to win the 2019 Chinese Grand Prix, with the Mercedes AMG Petronas team securing their third consecutive 1-2 finish of the season in Formula 1's 1,000th race.
Though Bottas had qualified on pole position and had the measure of Hamilton earlier in the weekend, it was the Briton who got the jump on the Finn at the start, with a better getaway seeing the 44 Mercedes lead into the first corner. Behind them, both Ferraris also swapped places, with Charles Leclerc now ahead of Sebastian Vettel.
While the front-runners all negotiated the first lap cleanly, there was drama further down the field, as the Toro Rosso of Daniil Kvyat made contact with the McLarens of Lando Norris and Carlos Sainz, both of whom required a trip to the pits for new front wings, putting them well down the order. Kvyat was handed a drive-through penalty for causing the collision in what would prove to be an untidy race for the Russian.
The opening laps continued without much in the way of incident, though Vettel was soon on Leclerc's tail after the Monegasque lost time locking up into the hairpin. Though unable to overtake, the German appeared to have a quicker car than his young teammate, and the team controversially ordered Leclerc to let Vettel by on lap 11.
By this stage, Vettel was five seconds adrift of Bottas in second place, losing time after himself locking up at the hairpin on lap 14, and by this stage it appeared as if the race was playing nicely into the hands of Mercedes.
Clearly irked at having been ordered to let Vettel by, Leclerc radioed his team to say that he was now losing time behind his teammate, having closed on the German after his hairpin lock up.