E-commerce raises incomes and optimism in far west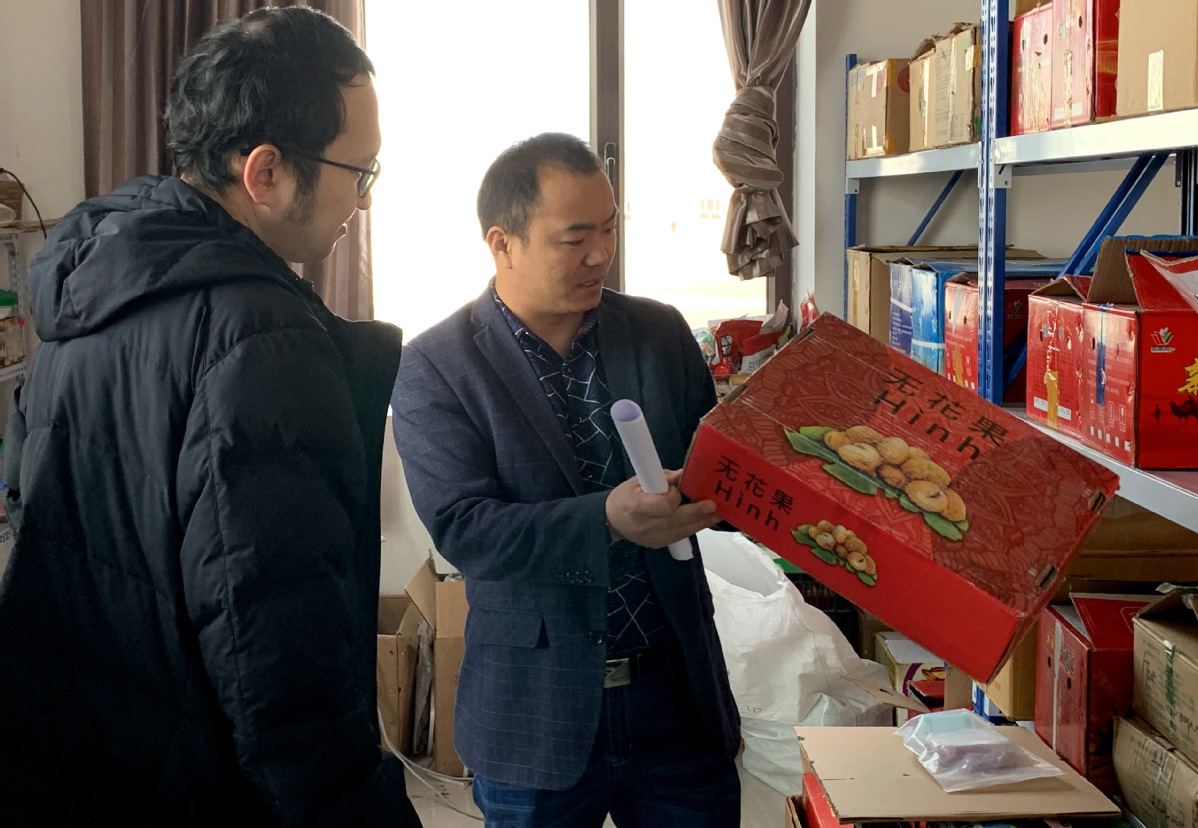 The development of online businesses is gaining speed and providing benefits for local entrepreneurs and residents, especially members of the Uygur ethnic group. Zhao Xinying and Aybek Askhar report from Aksu prefecture, Xinjiang Uygur autonomous region.
Editor's note: This is the first in a series of stories about the Xinjiang Uygur autonomous region, looking at developments in the area's economy, culture, business sector and measures to alleviate poverty.
Sitting in a 10-square-meter office in downtown Aksu prefecture in the south of the Xinjiang Uygur autonomous region, Mehmut Mardan was busy replying to constant inquiries from customers on aliwangwang, an instant-messaging platform developed by the e-commerce giant Taobao.
Three years ago, the then-recent college graduate opened an online shop to sell red dates, walnuts and apples grown by his immediate family, other relatives and neighbors.
In the first three months, Mehmut earned 3,000 yuan, far more than the average income in his hometown.
"It tripled after another three months, and I started to realize the magic of e-commerce," said Mehmut, the son of a poor farmer from Wensu county in Aksu.
Now employing three workers, the 25-year-old's business has annual revenue of about 3 million yuan ($447,000).
But the young man is not content. Having set a goal for annual revenue of 10 million yuan, Mehmut is planning a trip to Hangzhou, capital of Zhejiang province in East China. There, in the city popularly known as the "cradle of e-commerce in China", Mehmut believes the pioneers will provide invaluable lessons on how to run his online business more efficiently.