Greece welcomed into China-CEEC mechanism, Li says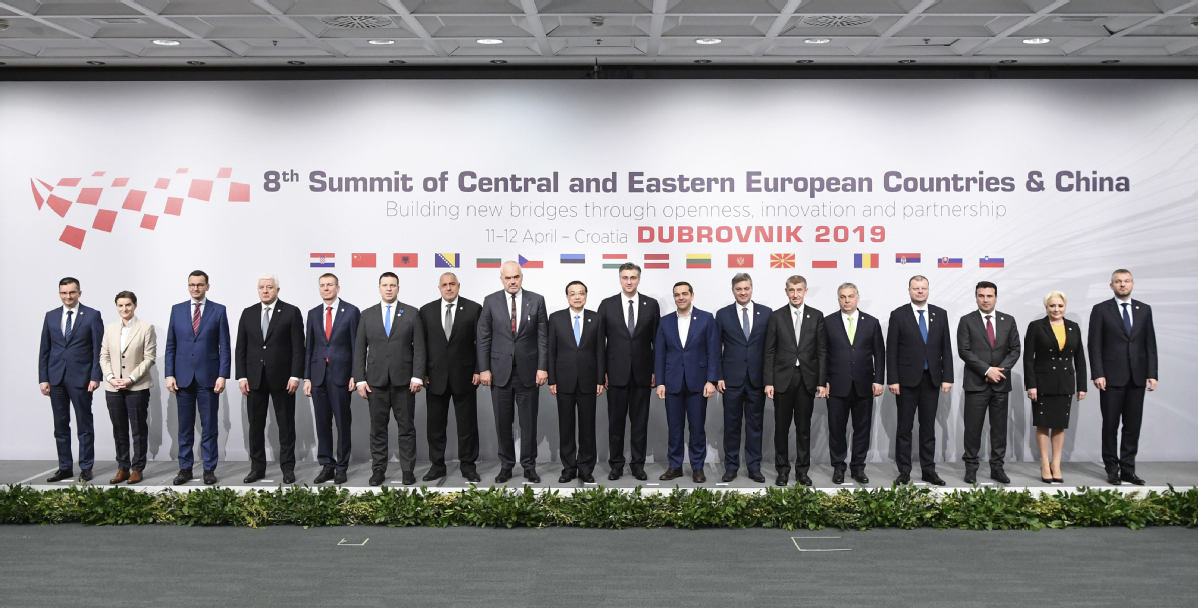 Greece was accepted as a new member of the leaders' meeting between China and Central and Eastern European countries on Friday at the event in Dubrovnik, Croatia, co-chaired by Premier Li Keqiang and Croatian Prime Minister Andrej Plenkovic.
"We welcomed Greece to join the China-CEEC cooperation platform at the meeting," Li said at a news conference afterward. The meeting showed that participant countries safeguard multilateralism and the global trading system based on World Trade Organization rules, he said.
Li announced that China will host leaders from the 17 countries as part of the mechanism next year, five years after Suzhou, Jiangsu province, hosted the group in 2015.
The meetings on Thursday and Friday are all part of the 8th Summit of Central and Eastern European Countries & China.
At the China-CEEC economy and trade forum before the leaders meeting, Li called for strengthening trade facilitation and expanding two-way opening-up of markets. China is willing to expand imports of goods from CEE nations, particularly agricultural products that cater to the demand of Chinese consumers, he said. Trade of farm goods, machinery and electric devices should be further boosted and logistics sped up between the trading partners, he said.
Li said trade between China and the 16 CEE nations rose by 21 percent to a record high, despite a global trade slowdown. China is willing to strengthen cooperation with CEE nations in infrastructure based on market rules and following European Union rules and standards, he said.
Li advocated the great potential for trade and economic cooperation between China and the 16 countries. China-CEEC cooperation is a helpful addition to China-EU ties, he said.
Plenkovic said CEE countries' exports to China rose fivefold in the past few years, which helps reduce trade disparities with developed economies. He called on all CEE nations to take the opportunity to deepen economic and trade cooperation with China.
Zhong Shan, minister of commerce, said over 1,000 people participated, the most since the event started nine years ago. "It demonstrates the increasing confidence in the forum and cooperation with China at large," he said.
In recent years, China's trade with CEE nations has seen rapid growth. According to the Ministry of Commerce, China's imports from the countries have risen by 24.6 percent to $23 billion. Chinese companies have invested over $10 billion in CEE nations, which in turn have injected more than $1.5 billion into China, focusing on machinery, auto components, the chemical industry, financing and environmental protection.
After the forum, Li and Plenkovic attended an exhibition of China-CEEC education cooperation and a dialogue mechanism to boost cooperation among small and medium-sized enterprises from both sides. Before leaving for Beijing, Li also had separate talks with the prime ministers of the other 15 CEE countries.