East China bridge redesigned to save porpoises' habitat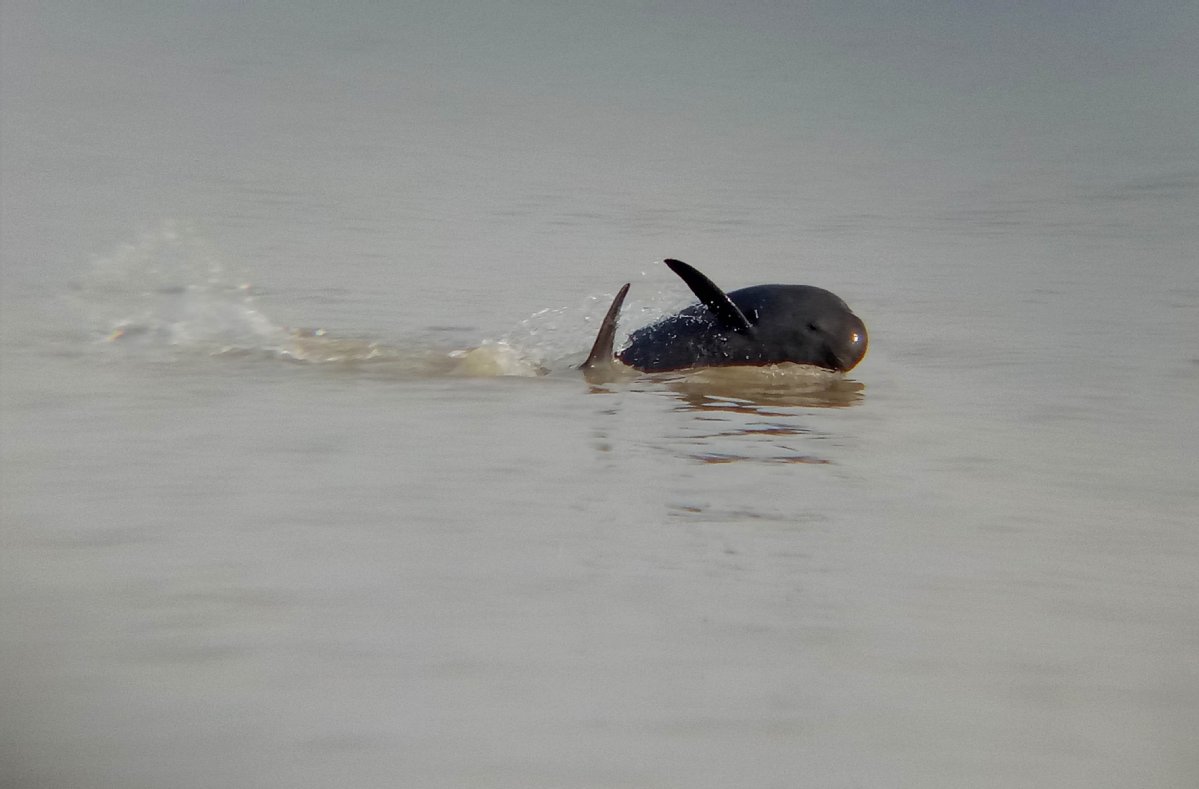 East China's Nanjing city has redesigned a bridge to avoid disturbing porpoises' habitat in the Yangtze River Finless Porpoise Nature Reserve.
The bridge was designed to connect Nanjing's Jiangning district with its Jiangbei New Area, and the project's original plan involved a bridge pier that could've endangered finless porpoises living in the Yangtze River.
"The plan was dropped at the last minute to minimize the impact on the porpoises," said Wei Chen, an engineer with Nanjing's Center of Public Project Construction.
"The newly designed suspension bridge will have no pier in the river. We think redesigning the bridge is necessary and worthwhile, though it requires more investment and more advanced skills."
The bridge's location will also change to avoid the core area of the nature reserve.
Figures from the Ministry of Agriculture and Rural Affairs in 2018 showed that there were only 1,012 finless porpoises living in the Yangtze River.