From 2020 to 2035: Breakthroughs in China-EU cooperation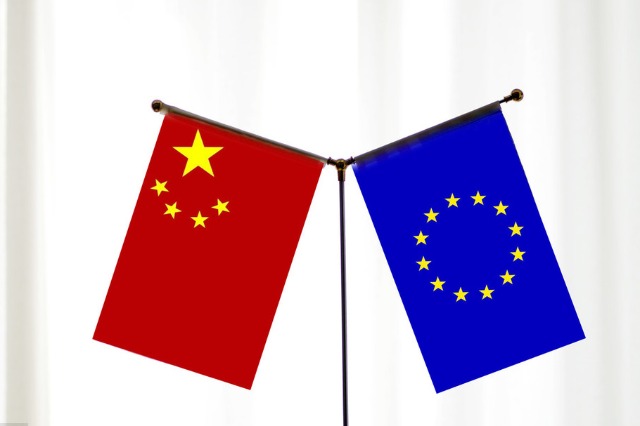 In the Joint Statement of the 21st China-European Union Summit, the two sides commit to conclude an ambitious China-EU Investment Agreement by 2020 and adopt a new cooperation agenda by the next summit.
Under the background of economic globalization, this statement is of great significance. In term of my opinion on the likely situation in 2020 and vision for 2035, the framework of the new China-EU cooperation agenda will be guided by free trade, safeguarding the rule-based multilateral trading system and focusing on trade in services.
With enhanced bilateral interaction, multilateral cooperation in sectors covering the economy, trade, investment, services, environmental protection, governance and sustainable development will be promoted.
China and EU are in face of historic opportunities.
The years from 2020 to 2035 will be a crucial stage for China's economic transformation and upgrade, a vital period for EU integration, and a historic window of opportunity for China-EU cooperation. So, the two should take hold of this window and make breakthroughs in economic and trade cooperation.
Initiating free trade negotiations in 2020. During a joint research on a China-EU free trade area by the China Institute for Reform and Development and Center for European Policy Studies, I proposed that feasibility research and negotiations on a China-EU free trade area should be started as soon as possible. Such research will given us more leverage when coping with today's unilateralism, populism and trade conflicts. In the Joint Statement, China and EU pledges to conclude an ambitious China-EU Investment Agreement by 2020, so I suggest initiating free trade negotiations at the conclusion of this agreement in 2020. To this end, the two sides should start feasibility research as early as possible.
An integrated China-EU market in 2035. The huge potential brought about by China's consumption to China-EU cooperation is yet to be unleashed, and EU will find China a much open partner. Form now on to 2035, the two sides need prioritize trade in services, strive to achieve an integrated market, promote a free flow of goods, services, capital, personnel and information, enhance coordination in currency, technology and macro policies and handle differences for greater common interests to make new breakthroughs in China-EU cooperation.
Injecting new impetus to global free trade and sustainable development. An integrated China-EU market is not an inclusive club of the two, but an effort guided by free trade to promote regional and multilateral cooperation. Therefore, such a market will not only expand market demands and stimulate sustained growth drivers in China and the EU, but also inject new impetus to globalization and the world's economic development.