Beijing Intl Film Festival opens official news center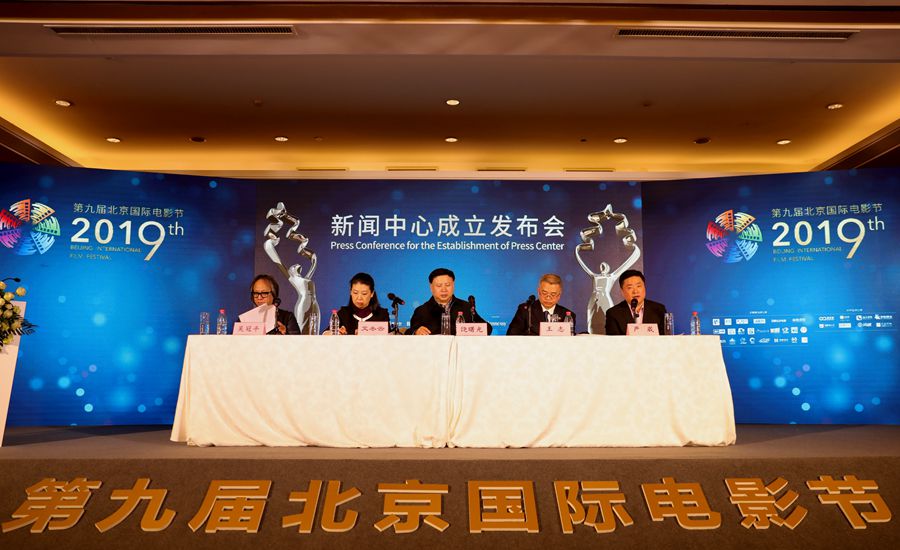 The Beijing International Film Festival and the Beijing Municipal People's Government on April 11 held a joint news conference opening the festival's official news center.
The festival will open April 13 and conclude April 20, with Sophie Marceau, Christopher Walken, Komaki Kurihara, Hu Ge, and Zhou Dongyu among the domestic and international film stars and filmmakers set to attend.
The conference introduced the Documentary Section, which will be officially unveiled at the Beijing International Hotel's conference center on the morning of April 17 and ultimately last for two days. Selected films include Good Angel, Blind Walker, The Last Desert Watcher and Wonderful Ocean. The Documentary Section at the festival received nearly 200 works from many countries and regions.
The festival's Forward Future section will open April 12, with highlights including the addition of International Premiere and Asian Premiere categories. Forward Future will this year give awards for the most attention-grabbing film, director, screenwriter, and most audience-grabbing film, in the aim of encouraging new artistic talent.