Singapore's Quincy Quek takes lead in Haikou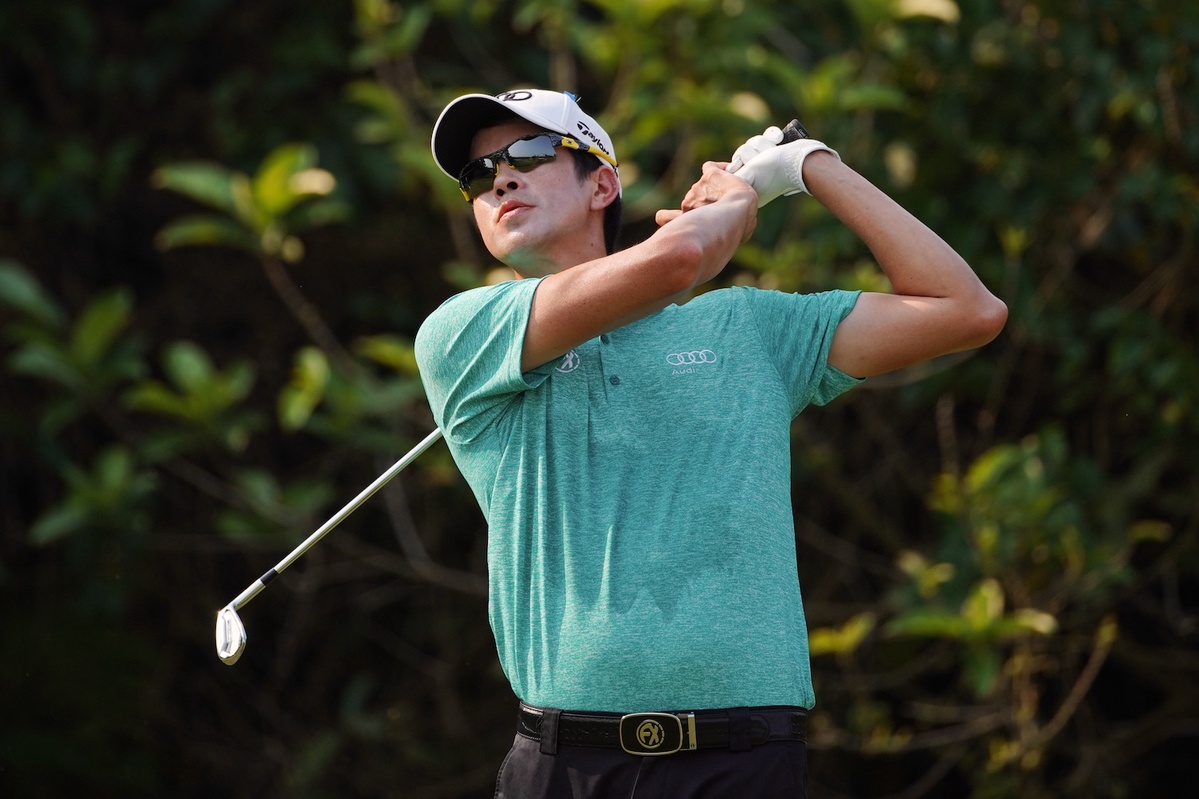 HAIKOU, China -- On a tight and narrow course and under the scorching sun, Singapore's Quincy Quek managed to fire an opening round 6-under 66 to take a one-shot lead at the Haikou Championship, which was suspended at 7:01 pm due to darkness with one group left to complete their round.
The final three players will tee-off at 7:20 am to play out their final three holes at Sunac Haikou 3KM Golf Club while the second round will start as previously scheduled at 7:10 am.
Thailand's Gunn Charoenkul, who has two career wins on the PGA TOUR Series-China, shot a 67 to lie in second, one ahead of American David Kocher and Chinese amateur Yang Kuang, who is among one of the three players yet to finish their opening round.
With temperatures reaching as high as 96 degrees Fahrenheit, Quek fired seven birdies through his opening 17 holes before carding his only bogey of the day on the long par-5 18th, measuring nearly 600 yards.