The woman helping desperate callers at one end of the hotline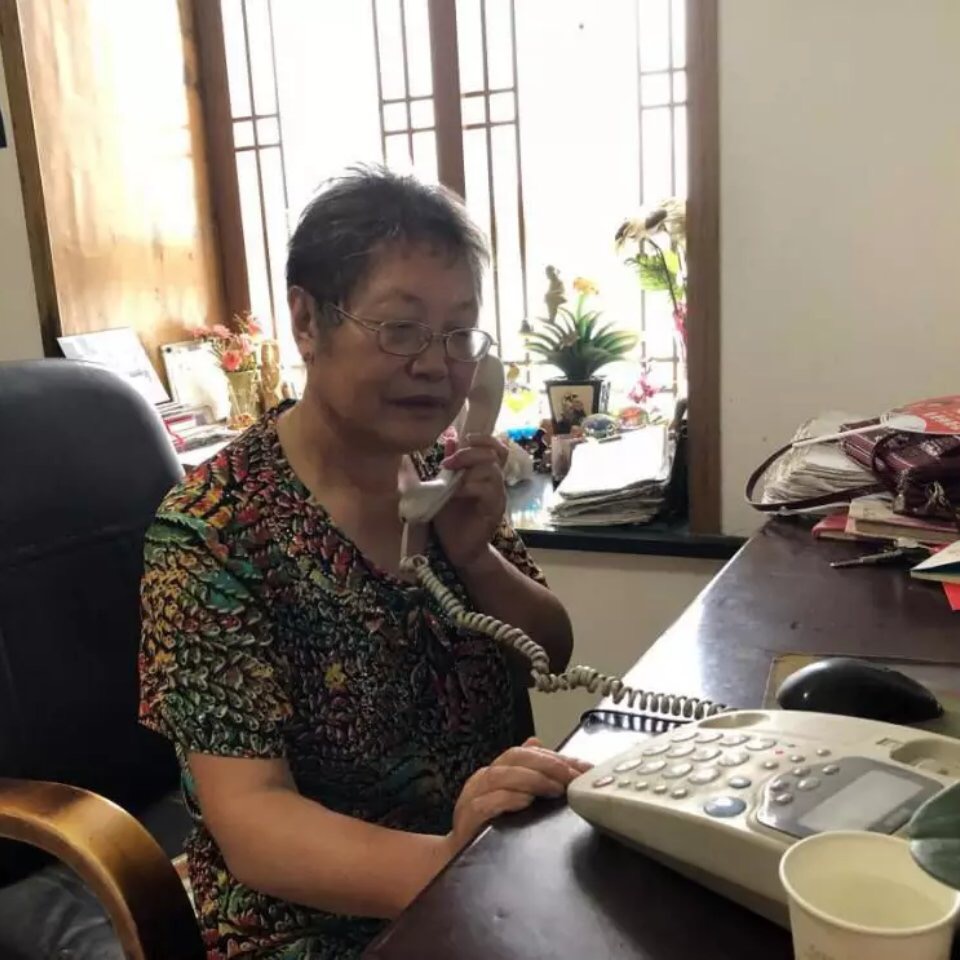 She gives hope to others after receiving encouragement to get over her own pain
When a 20-year-old man was having murderous thoughts at home in a small county in Hubei province, he was not sure of what he should do. Though he was furious, he made what was probably the best decision of his life. He called Yuan Meifang, and that call saved him.
"He called me and said he had broken up with his girlfriend, and her parents sent him away when he visited their house to try pleading for reconciliation," Yuan said. "That rejection enraged him, and he said to me in secret that I could not let out that he would kill his girlfriend and her parents during Spring Festival."
Yuan did not call the police immediately, as she thought the man had not committed any crime. Besides, police intervention might lead to a negative reaction from the man. Yuan decided to help the man herself, as she believed she had the power to turn things around.
Yuan's "power" comes from years of experience she has gained with her hotline. Eighteen years ago, the then 52-year-old started a hotline in her home in Jingmen city of central Hubei province.
Her hotline offers a variety of consulting services, including marital issues, interpersonal relations, and mental distress. With her persuasiveness and unfailing patience, Yuan has solved many disputes and helped many individuals and families.
In Yuan's 18 years of work, her hotline has prevented 98 people from committing crimes, stopped more than 100 people from committing suicide, and several people have even become her friends after the phone calls. Up to the end of last year, Yuan had answered 130,000 phone calls, given consultations to 12,000 people, and had worn out eight telephones.
However, the statistics do not fully explain why Yuan can handle these critical situations. It is Yuan's life experiences that make her truly empathetic with desperate callers.
Yuan has a painful past as she lost her mother when she was 13 years old, and divorced after an unhappy marriage. However, what hurt Yuan the most was when her son committed suicide in 1996 because of an unsatisfactory exam result, and she could not bear to let go of her emotions for a long time.
"That was the most difficult time in my life, and I planned to kill myself on the first anniversary of my son's death. My daughter found my plan for suicide, and she cried and asked me how she could go on living without me," Yuan said.
"It then dawned on me that this suicide plan was too selfish. Even though my daughter dissuaded me, it still took me a few years to get over the pain."
In June 2001, she made a phone call to a local radio talk show. She had a nice conversation with the host, and "he enlightened me", Yuan said.
After that, she received many letters and calls from listeners who encouraged her to be more optimistic and brave. She was moved by them and decided to inspire more people by the same way. She then set up the hotline at home.
Yuan studied psychology on her own through books and online courses, and she took a national exam to obtain a certificate to become a psychological consultant in 2004. In the second year after she received the certificate, she received her first call from the man who was planning to kill his girlfriend and her family at Spring Festival.
"I called the young man every day and wrote to him every week for almost three months, but he never responded to my letters nor did he want to listen to my advice. His attitude began to change after I shared my own story, and I think he was moved by my persistence," Yuan said.
As an old Chinese saying goes, "Drops of water wear holes in stone", and the man eventually gave up the thought of murder after Yuan's efforts. According to Yuan, he has a good job and a family now.
"He called me many times to say how grateful he was for my help, and I told him that it was all I could and wanted to do. His case was the one that impressed me the most. Though other calls are not as serious as this one, I still address each call very patiently and carefully," she said.
She said she will keep her hotline open and keep receiving calls.
"I am doing this for my son," she said. "I wish he could see it somewhere and know how precious life is and how important family is."