Ping-Pong Diplomacy remembered at the Nixon Library
Share - WeChat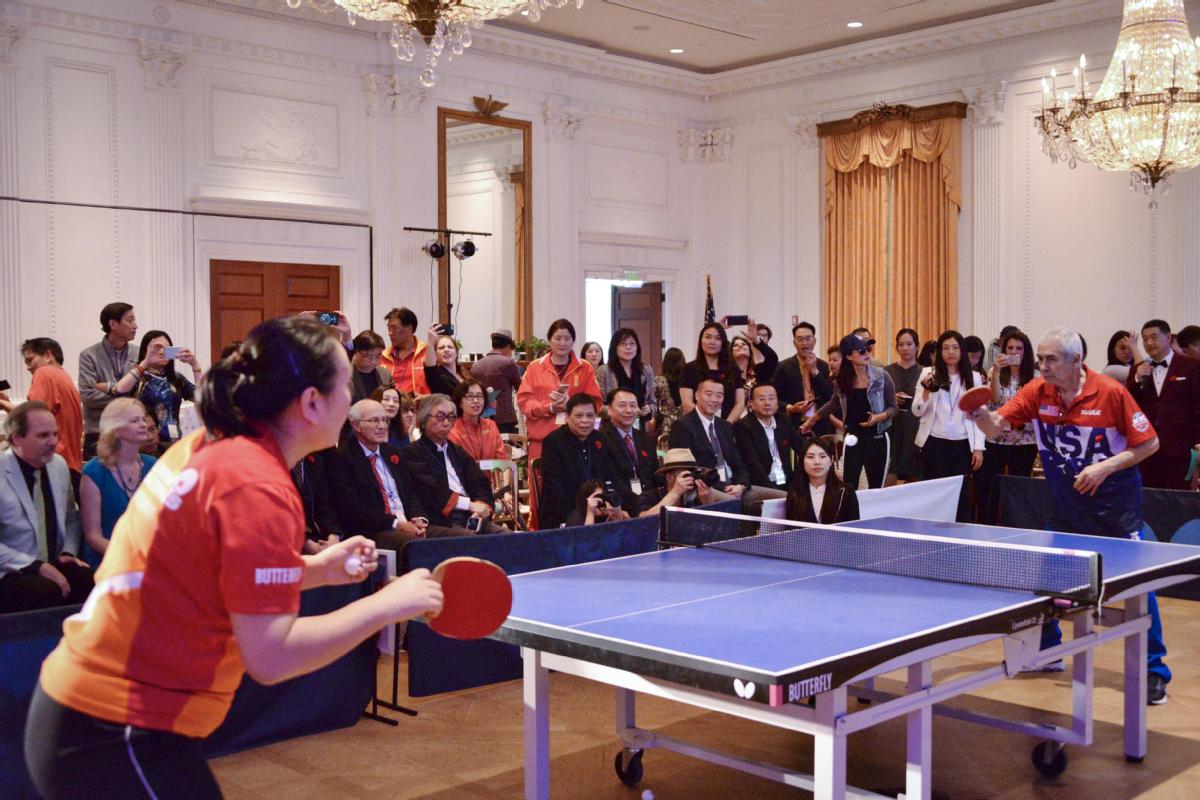 In 1971, long-stalled US-China relations took an unexpected turn when a pair of Chinese and American ping-pong players ran into each other during the 31st World Table Tennis Championships. That chance encounter resulted in the Chinese government's invitation to a group of US table tennis players to visit China.
"I was there with my wife, and she was taking pictures … that helped me a lot, to have a record of my time in China," said Errol Resek. "Also, the Great Wall. It was an awesome display. Unbelievable. I was happy that I was there."
The table tennis player was one of 15 people invited by the Chinese government to take an all-expenses paid trip to China on April 10, 1971.
Forty-eight years later, Resek was a guest at a ceremony Wednesday at the Richard Nixon Library to commemorate the moment when relations between the two superpowers began to thaw.
The event, hosted by the American Chinese Athlete Association (ACAA), was attended by around 200 athletic leaders, scholars and government officials who gathered to celebrate the anniversary of "Ping Pong Diplomacy", which opened up a new chapter in US-China relations and set the course for US President Richard Nixon's breakthrough visit to Beijing in 1972.